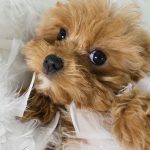 Chihuahua
Chihuahuas are the ideal lovable, loyal and long-term pal. When you're alone in the house with a Chihuahua, you're never alone—they sleep on your lap, sit by your side or follow you from room to room while you do chores. When you're not home, they protect it like their personal domain, barking at the sign of any approaching stranger (making them a surprisingly effective watch dog).
Whether in an apartment, a house or a palace, a Chihuahua is perfectly accommodated. And they're fairly easy to care for, needing minimal exercise and food. But don't skimp on the attention: Chihuahuas crave affection and companionship to the point where they may resort to attention-getting tricks. And watch out: They are so quick-witted and cunning and sweet, you might find yourself doing an overtime shift of petting, scratching and cuddling.
The puppies below are currently for sale at Allie's Pet Corner, click on the image for more information.
[huge_it_gallery id="21″]
Contact Info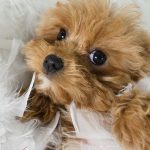 Allie's Pet Corner
750 Miracle Mile Drive
Rochester, NY 14623