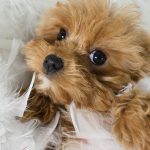 Marshall Pet Products
Marshall Farms has been the premier ferret provider since 1939. Marshall Pet Products, established in 1993, continues to provide pet solutions not only for ferrets, but also for other pets such as cats, dogs, birds, horses, rabbits, hamsters, rats, gerbils, and guinea pigs.
Marshall Pet Products offers pet supplies in every category including; nutrition, treats, grooming, health care items, supplements, toys, cage accessories, litter and odor control, harnesses, travel accessories and more!Marshall Pet Products carries premium food for Ferrets, which was crafted by a team of veterinarians, nutritionists, and ferret experts. They make Ferret food by using a patented lowheat process which retains vital nutrients to help your Ferret thrive. Ferrets are primarily meat-eating animals, so it is important their diet is made of plenty protein. Protein-rich ingredients used in Marshall Pet Products food, like chicken and herring meals, helps your ferret build and retain muscle, while also protecting their internal organs and improving their skin and coat. Your ferret's healthy coat will make petting time more fun, your pet's improved wellbeing means you can enjoy many years together.
Allie's Pet Corner highly recommends Marshall Pet Products and carries many of their products at our store. Come on by Allie's Pet Corner and visit our pets available for adoption, and the products available to keep your pet happy and healthy.
Contact Info
Allie's Pet Corner
750 Miracle Mile Drive
Rochester, NY 14623