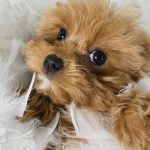 Nature's Variety
We feed our puppies Natures variety. We feel it's the best dog food on the market. Allies Pet Corner stock's many sizes and varieties.
Nature's Variety is passionate about providing pure, authentic nutrition for your dog and cat.
Our wholesome foods are full of natural goodness.
Every ingredient is chosen with care for the health and happiness of your furry friend. Our foods are 100% free of corn, wheat, soy, chemical preservatives, and artificial colors & flavors. Each diet is rich in meat, poultry or fish proteins to give your pets everything they need for a long and happy life with you.
You and your pet can experience real results with pure nutrition from Nature's Variety. We invite you to learn more about our grain-free Instinct line, Instinct Raw, or holistic Prairie line of foods.
Contact Info
Allie's Pet Corner
750 Miracle Mile Drive
Rochester, NY 14623