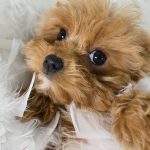 Zoo Med
Zoo Med introduced the first American reptile vitamin in 1982 and never looked back! Zoo Med's greatest accomplishment has been the invention of UVB lighting for reptiles, which took place in 1993 and became the standard the world over for Zoos, Veterinarians, and the reptile hobbyist. The current range includes products for reptiles, amphibians, fish, and birds. Today the company holds eight reptile product patents and nine aquatic product patents in the USA and internationally with more pending.
Zoo Med supports ten conservation organizations and is regularly donating to over 100+ aquarium, reptile, and avian societies. In 1995, Zoo Med became the first and only company to produce "all natural" reptile foods, they do not contain any artificial preservatives, colors or flavors.
Allie's Pet Corner carries over one hundred reptile related products, and we use and recommend Zoo Med over any other reptile products. Zoo Med has a long-standing reputation for making the highest quality reptile products available. Allie's Pet Corner carries Zoo Med's lighting, heat products, caging, décor, vitamins, and much more! To learn more about Zoo Med and determine which products are best for your reptiles, come by Allie's Pet Corner!
Contact Info
Allie's Pet Corner
750 Miracle Mile Drive
Rochester, NY 14623