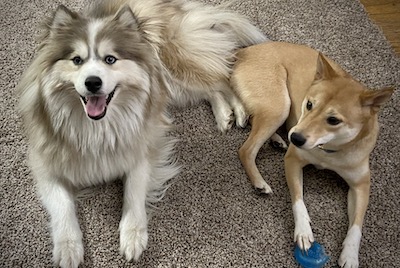 Hi there!
My name is Laura Tones and my fiancé and I adopted our sweet Shiba Inu puppy, Juniper, from Allies Pet Corner almost two years ago. I was incredibly impressed with how simple the process was to utilize their puppy financing option and how willing they were to answer any questions I had.
One of the employees had even brought her dog that she had adopted from Allie's to work as a testament to how healthy and well they grow up, and seeing that made me feel even more comfortable with my commitment to buying this puppy.
Juniper is one of the most beautiful, healthiest, happiest, and brightest dogs I know, and that starts with the quality of life from the moment the puppy is born. It was made obvious to me that they truly do care about the treatment of these puppies and where they come from.
We were so happy with our precious girl, my mom met her the day we brought her home and went to Allie's to adopt one of the Pomsky puppies that they had available the very next day. Her puppy, Bear, has grown up beautifully as well and is another incredible dog.
I've attached two photos of Juniper and Bear together- they're the best of friends. Happiest and healthiest puppies I've ever met. Thank you so, so much Allie's Pet Corner. You made our dreams become a reality. 
-Laura Tones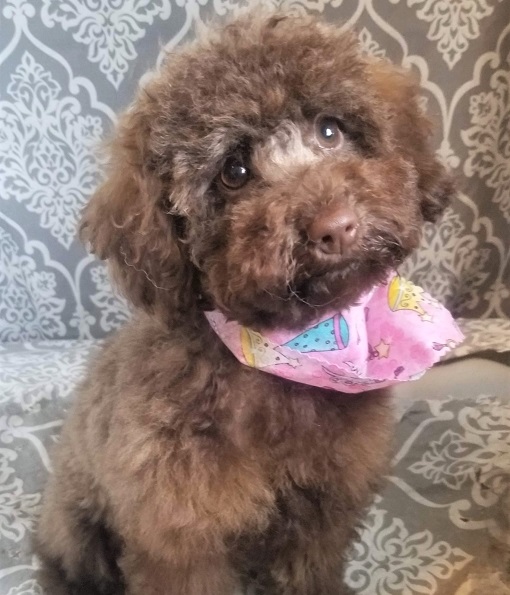 We adopted Brownie Bea Sparkle for my daughter's 7th birthday, but in truth she is a gift to all of us! We felt confident working with Allie's, and though we adopted Brownie after just seeing a picture on their website because of the covid shutdown, they ensured the process was smooth and that we were happy. Brownie is healthy, smart, sweet, and silly. She settled right in and learned to play fetch during her first evening with us! She is a source of never-ending love and joy, and we can't wait to see how her personality develops as she grows!
-Rachel Rayburn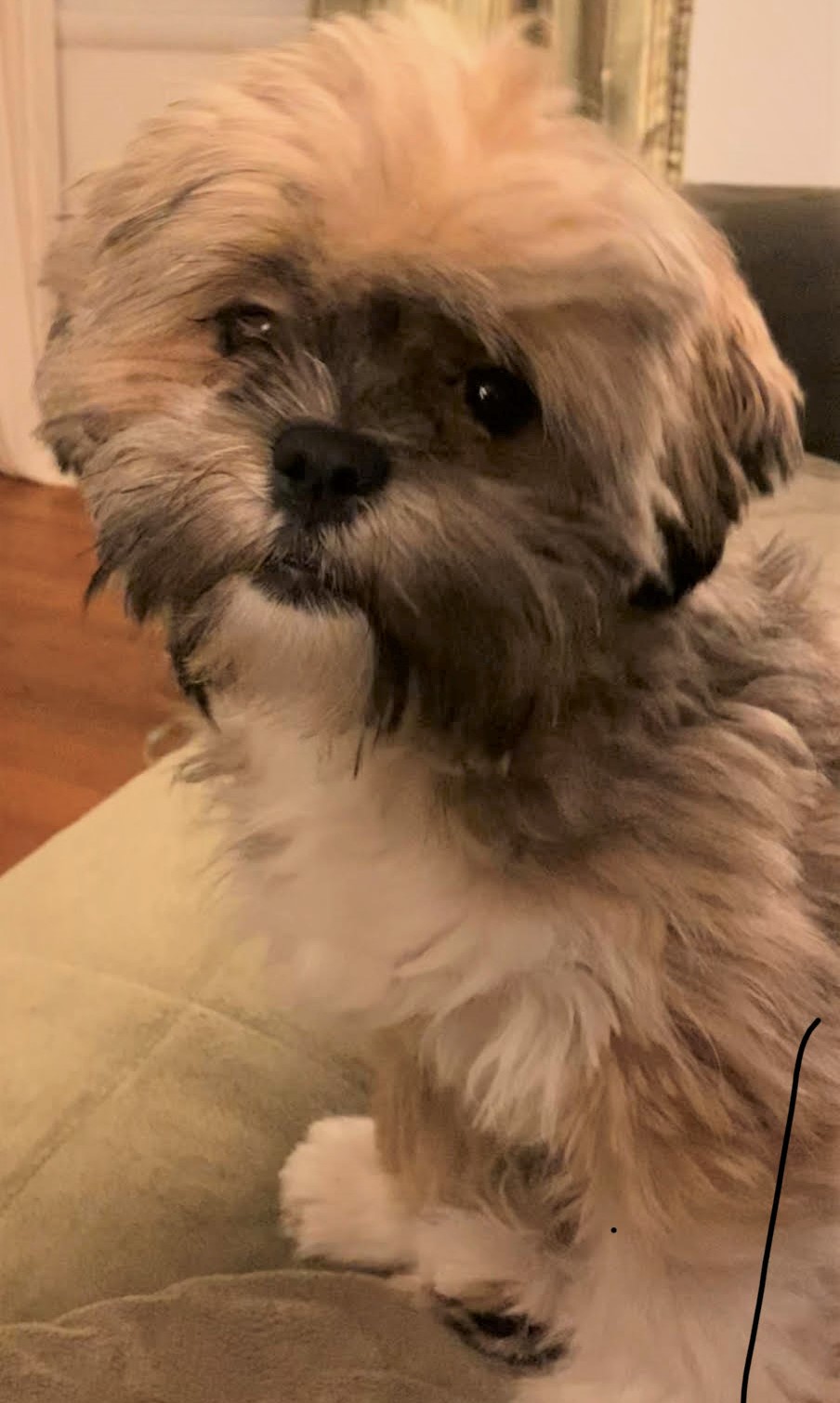 I've gotten three dogs from Allie's and they have been my greatest joys. Madeline, my COVID puppy, is the most loving dog. She came along at exactly the right time as I've been working from home. I'm very grateful to Allie's!
-Amy Kendall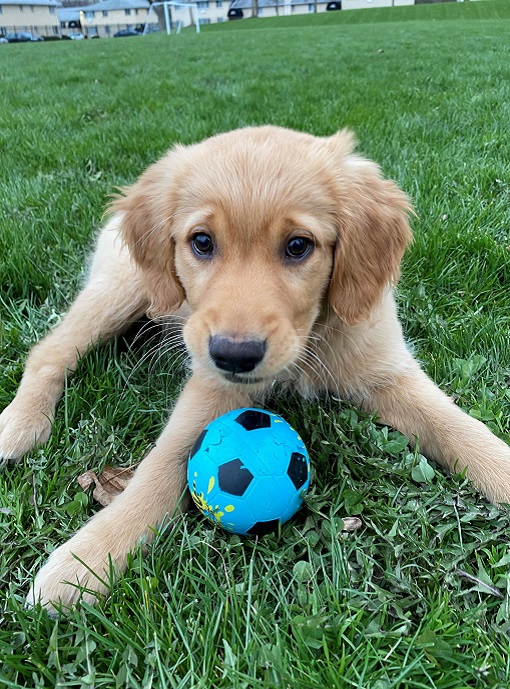 My boyfriend and I visited Allie's pet corner  right before the pandemic started just to look at the puppies. Of course we fell in love with one of the golden retrievers right away. Our puppy Sadie has been the light of our lives ever since!! We get compliments constantly on how well behaved and mannered she is for a 6 month old puppy! So grateful for Allies and how helpful they were throughout the buying process. The owner was even kind enough to recommend  specific foods good for our dogs breed. Thank you Allies for bringing us to our sweet little Sadie!!
-Brianna Bohler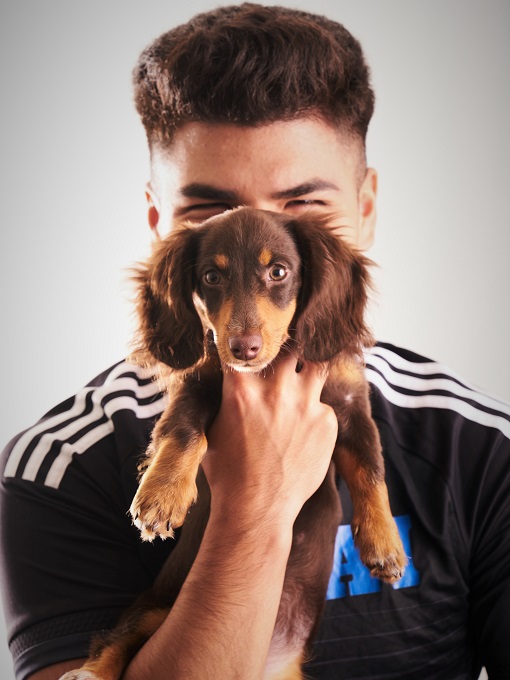 I drove five hours to get this little man and I can proudly say that I regret nothing! No matter how much poop or pee he lets loose in the house I still love my little wiener :). Rupert became part of my life at the end of June and has kept me busy ever since. For his young age he is smart, playful and very loving. He means a great deal to me and he always cheers me up whenever I'm feeling down. Currently he's with me at my college apartment ready to take on the upcoming semester! I feel very fortunate that I found Rupert at Allie's Pet Corner when I did. Thanks again!!!
-Alejandro Vasquez-Lopez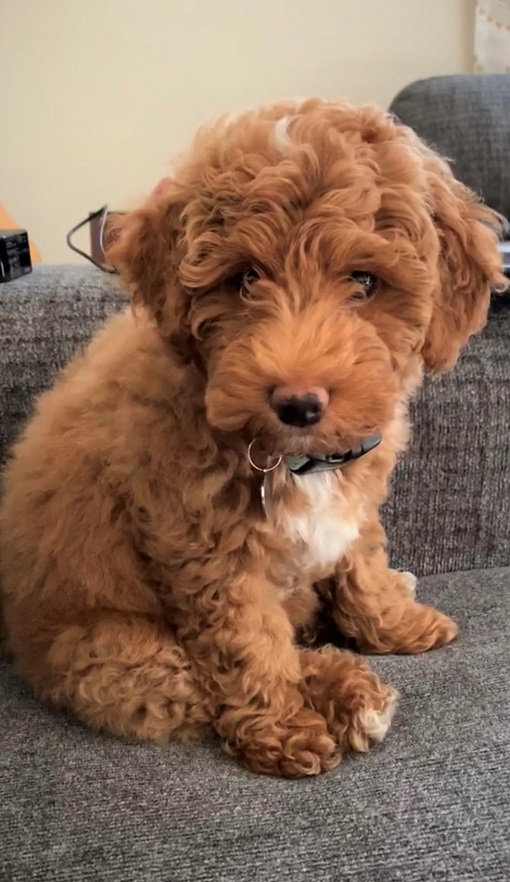 We recently purchased a mini-golden doodle from Allie's. The whole process was very smooth and the system was well worked out for COVID. The team at Allies was very response and provided plentiful information upon purchase. We love our happy "Smooch" so much! Would buy from here again.
-Ellen Fichera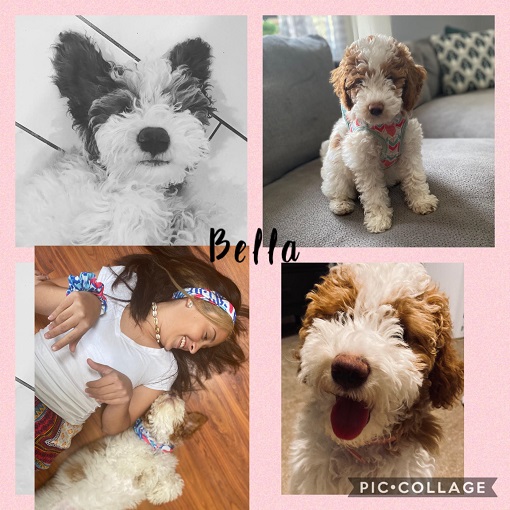 My experience with Ali's Pet Corner was amazing from the beginning, they were so nice to me over the phone and understood what my plan was, this puppy meant so much since it was given to my daughter for her "quinceanera"  She was very concerned and confused with all that's happening in the world at this time. And Bella definitely changed that all to positivity, giving her love and support, I am beyond happy with her thanks to Ali's Pet Corner 100% recommend.
-Marjoan Santiago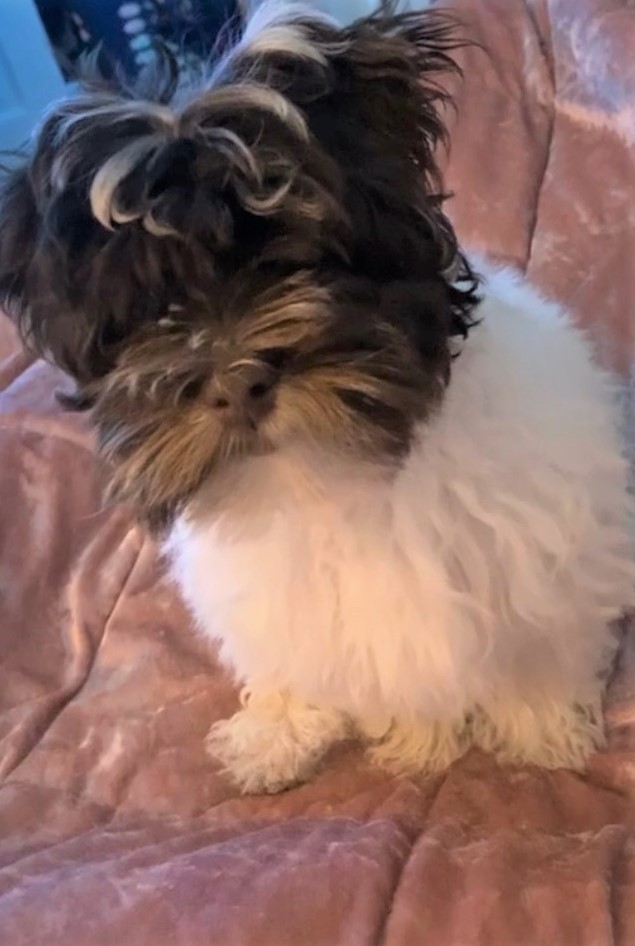 My family and I found our beautiful Havanese puppy Bonnie Belle on Allie's website back in April and immediately fell in love. Meaning we had to have her. The process was seemless and Jeff was amazing. She is by far the best thing to happen to our family in a very long time. She is full of spunky personality and extremely smart. Thanks Allie's!😉
-The Kennedys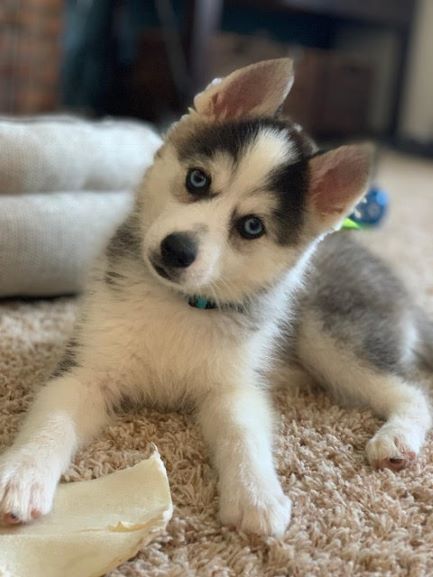 Lily is the second puppy/family member from Allie's Pet Corner. I will definitely be a repeat customer. I had been looking for a Pomsky for a long time. When they posted her picture, I knew she was the one. My daughters and I went to meet her. Lily was energetic, healthy and full of kisses to give. The salesperson was extremely thorough and answered all of my questions. It is obvious they care about the animals. They discussed health, puppy care, importance of spaying/neutering, and vaccinations. They made sure we left with food and store coupons. You won't be disappointed when looking for a new family member or items at Allies Pet Corner!
-Amanda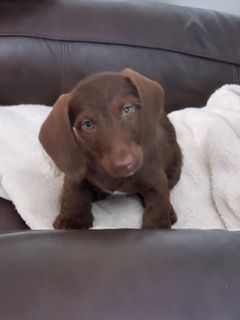 We enjoyed working with Allie's from beginning to end. Tortellini (our puppy) has a fun personality and brings a lot of joy to our family. I would definitely get another puppy from Allie's.
-Priscilla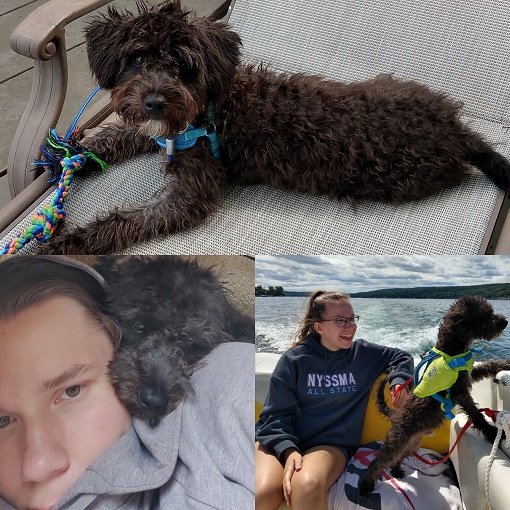 This is Tobi. He joined our family in May 2020, right in the middle of the pandemic. We found Allie's Pet Corner to be very helpful and informative through the process of preparing to bring Tobi home. He loves taking care of sticks, playing with his toys, chasing balls, boat rides, snuggling and belly rubs! We are grateful for Jeff and those at Allie's Pet Corner to assisted us. Tobi is a wonderful addition to our family.
-Tim & Donna K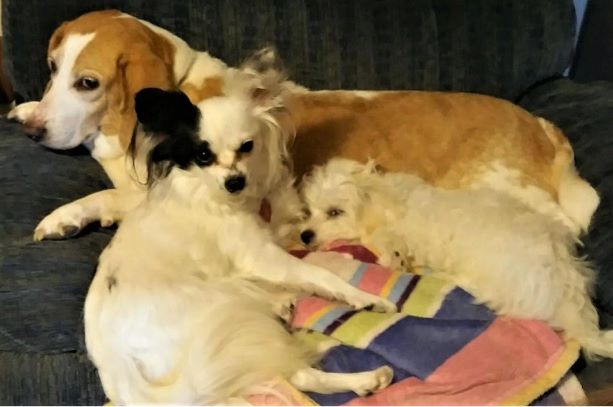 Thank you Allies for giving us yet another wonderful addition to our family! Pictured are Ginger, Bella and Matteo!  We adopted Bella from you 3 years ago and Matteo a few weeks ago.  They Bring such joy to our family!
-Martin & Lori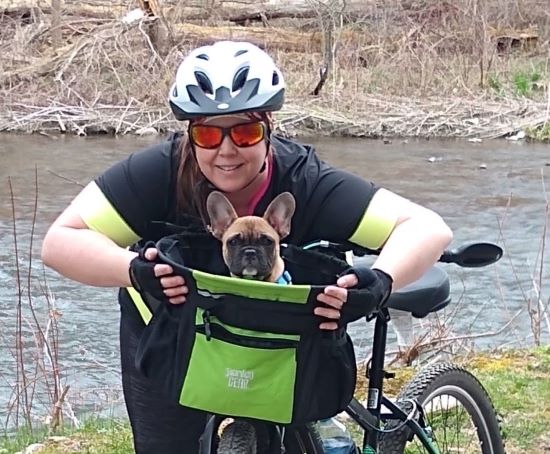 My husband and I talked about getting a Frenchie. We didn't want to spend $4k to buy from a breeder, so we looked into mixed breeds and possibly from a pet store. That's when I came across Allie's Pet Corner. The very friendly associate stated that they currently didn't have any of that breed in at the moment. I explained how our almost 12 year old Chihuahua (Daisy) is blind, and how the vet indicated that she probably doesn't have a whole lot longer on earth with us. We didn't want our 5yr old Pom mix (Jax) to be the only dog, as he wasn't use to that. The associate then said they were scheduled to get another French Bulldog mix in later that day. I begged her to hold him for us but she was unable to. The associate told us that when the puppy comes in, we can come see him although they typically have the pups seen by the vet before showing them to the public. This way I can put a hold on him with money down. The puppy came in that day and as promised, I didn't only get notified, but she also texted me pics of the puppy (she went above and beyond!) and he looked 100% Frenchie. That afternoon I placed the puppy into my husband's arms and without hesitation my husband said to the puppy, "ok, we can go home now!" We paid in full on the spot and were able to take him home the next day. We learned quickly that we now had our hands full with this very comical yet extremely stubborn little guy! I had often told my husband it was "his" puppy every time Cooper acted up. I had my husband bond with Cooper while I cared for Daisy. After all, my sweet Daisy was all I ever needed when it came to pets, or so I thought, but Cooper was soon to prove me VERY wrong! Cooper was born December 20, 2019. That same month I had a mammogram and they found cysts, which makes it difficult to know when or if I was to develop breast cancer with self checks. Fast forward to the end of April, Cooper started obsessively sniffing my left breast (only) each time I would hold him. By the 4th time of this happening and Cooper only getting more determined, I started to worry something could be wrong with me. I told my husband about it and he thought I was reading into it. He hadn't seen Cooper do it as of yet. One evening, Cooper did it in front of my husband and he immediately requested that I call my OBGYN asap! I was definitely concerned with how my Dr. might take what I had to explain regarding Cooper's actions. Thankfully my Dr. told me that she believes in dogs being able to detect things such as breast cancer before the machines are even able to. My Dr. made me promise to not only see the breast clinic for another check, but to also ask them about genetic cancer testing. Next mammogram found new cysts but no cancer. They felt that genetic testing would benefit me. I immediately got tested and within a few weeks the results came. Sadly I tested positive for the BRCA2 Mutation, which puts a person at a much higher risk for breast cancer and at a slightly higher risk for 4 other types of cancer. My B.C. risk is now at 85-90%. The mastectomy surgeon told me, "It isn't a matter of IF you'll get breast cancer, but instead a matter of WHEN you'll get it." Based on that, I opted to have a double Mastectomy. I am FOREVER grateful for "our" feisty yet very comical little fur angel named Cooper, who potentially saved my life! Whom at the very least gave me a fighting chance to either avoid breast cancer altogether, or to have caught it so early that the mammograms and ultrasounds didn't pick it up yet. From a puppy who at times had me question if we should've waited to get a new pup until after Daisy passes away, to that very same puppy who I now owe my life to. "God doesn't always give you what you want when you want it, but he does give you what you need when you need it most." We love you so much Cooper and can't imagine life without you in it! A VERY heartfelt thank you to Allie's Pet Corner for going above and beyond expectations to make sure Cooper found his way to us when we needed him most!
*Just a Frenchton to strangers, a HERO to me and my family!*
-Cassondra Kimanski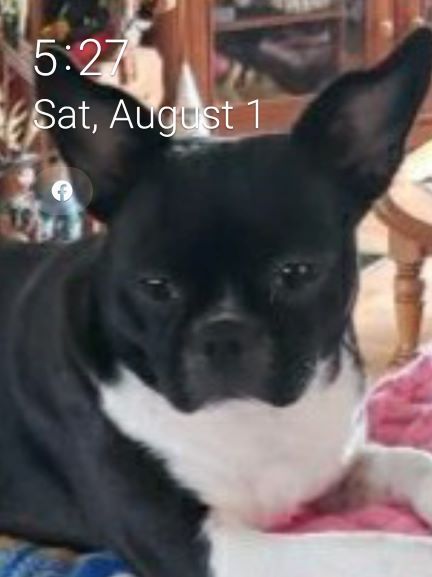 I bought this sweet little puppy April 2,2019. She is a Frenchton a happy , healthy little girl.  She 19 months old now. She is smart and the sweetest little girl there is. We love her so much and she returns the love back. I'm so proud of her, I tell everyone where I got her .She is my life.
-Marilyn Pharoah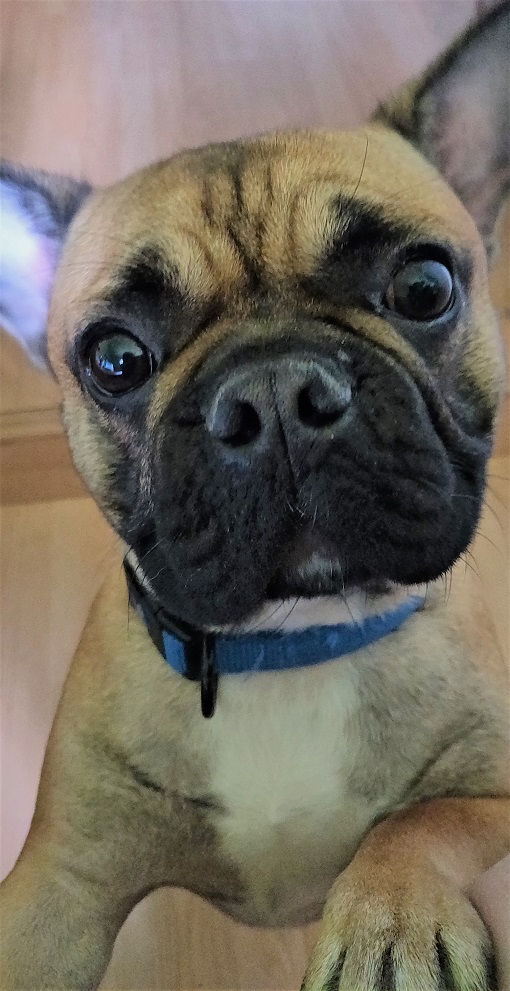 In March of 2019 my family visited Allie's Pet Corner and saw the two puppies we had been looking for for years at the window. We brought home a Cavalier King Charles and a French Bulldog that day. It was an easy process. The staff member assisting us was very knowledgeable and helpful. We couldn't ask for healthier and happier dogs.
-Deanna Crane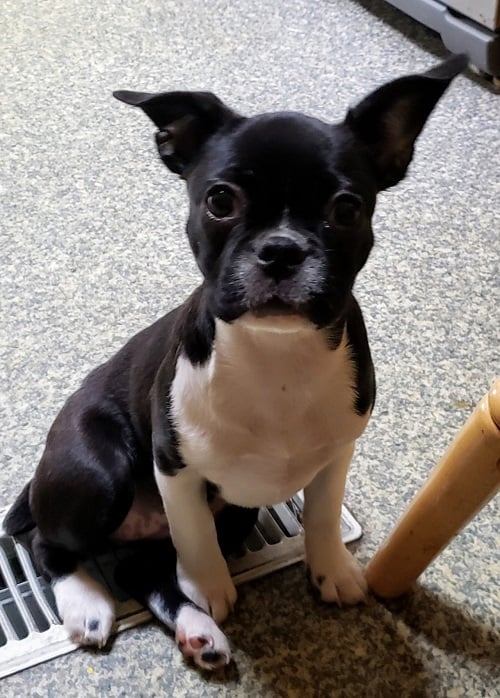 On April 2st I walked into Allies  and saw this little girl. She is the sweetest little thing ever. I asked the staff if I could hold her. They were so nice and told me if I had any questions let him know. But only had one, can I have her? They helped me with all and she is mine now. Love her to pieces.
-Marilyne Pharoah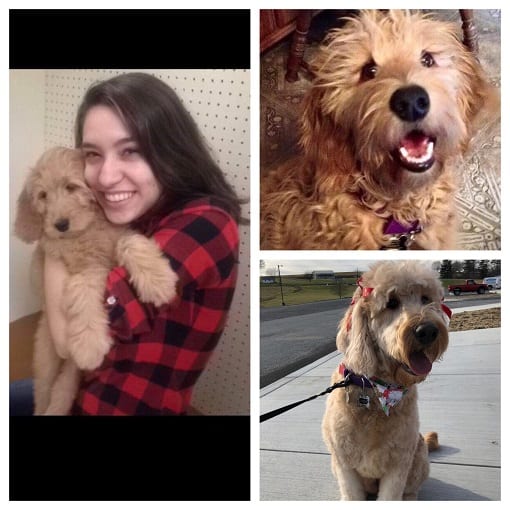 I wanted to drop you an email with a picture of our pup that my wife purchased three years ago at Allie's Pet Corner. Her name is Sheba and she has brought so much joy into my life. As a pastor, I have sometimes struggled with anxiety and Sheba has been a godsend for me. She will curl right up in my lap and just let me pet her as long as I need. I always wanted to have an inside dog, but I was never allowed one growing up. While my wife and I were still dating she would frequently visit Allie's Pet Corner just to look at the puppies. Our dream dog has always been a Goldendoodle, and one day while she was visiting the Pet Corner, she discovered our Sheba. She texted me a picture, and I couldn't say no. It was one of the greatest decisions we've ever made. Our life is fuller because of our pup. And we owe all the folks at Allie's Pet Corner who made it possible. Thank you.
-Brad Zembower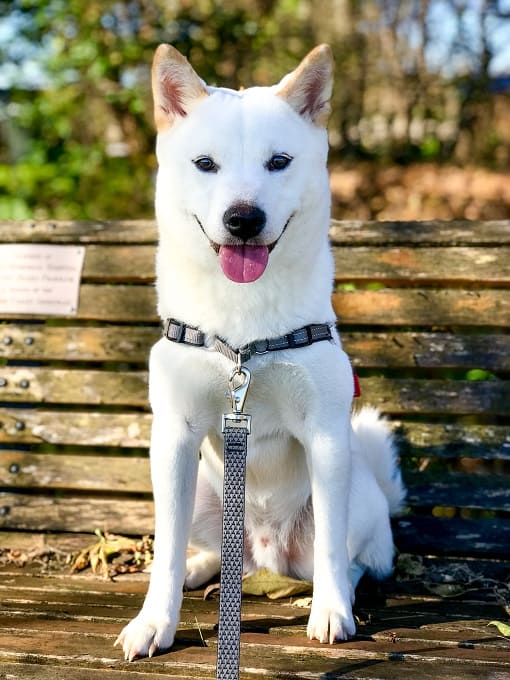 "We purchased our adorable Shiba Inu, Fenrir, from Allie's Pet Corner in April 2018. We had been shopping around for a couple years looking for the perfect puppy for our family, and when we saw the most precious little Shiba puppy in Allie's we instantly fell in love with him. The staff was very attentive and offered for us to have some play time with him in a small room. After 10 minutes of play with the little guy we just knew he had to have him. The staff did offer us financing options which we considered but ultimately decided we didn't need. We had to wait a day to pick him up because Allie's cares about their puppies and won't sell a puppy unless they have had them for at least a week to make sure they are okay. As hard as it was, we were willing to wait because it was best for the little guy. Our puppy came with breeder information and all the necessary paperwork if we wanted to register him with the AKA. He was happy, healthy, and transitioned very well to our home. As a puppy he didn't like long walks so we had to train him to walk to certain landmarks (like benches) where he would earn a treat. Now he loves his walks and to this day he loves jumping up and sitting on any benches to wait for a delicious morsel. He is just over a year old and a wonderful dog we couldn't imagine being without. We still stop by Allie's from time to time to pick him up some special toys and treats. If we ever decide to get him a little "brother" in the future, we know the first place we will look!"
– Kyler and Sarah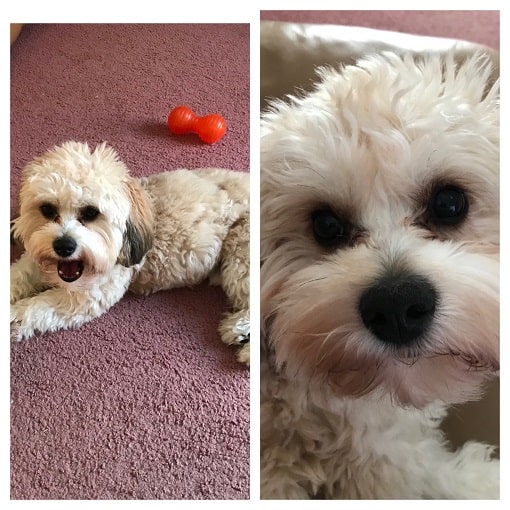 On September 21st, 2018, Kobe joined our family! It has definitely been an adventure with our first dog and A LOT of things have changed in the household. There have been some challenging times and also very fun times. We love having Kobe in our home and we believe Kobe also loves being a part of our family. It never gets old to come home to Kobe who is ALWAYS excited to see us when we get home from school/work. Thank you for bringing us together 
Love the Nguyen family.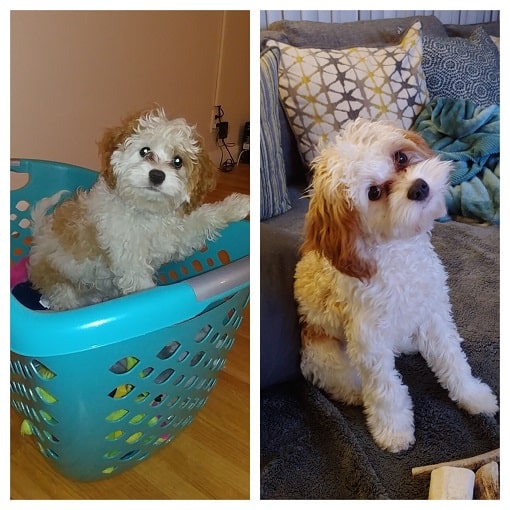 Meet Miles.  He is a Cavapoo born on 08/04/18.  This little pup is full of energy.  He is very entertaining.  He has managed to steal every sock I own, but that is a small price to pay for his company.  He gets along great with kids and other dogs.  Miles loves everybody, and will jump right into anyone's lap to snuggle.  He is perfect, so happy to have him.
Thank you!!
-Jessica B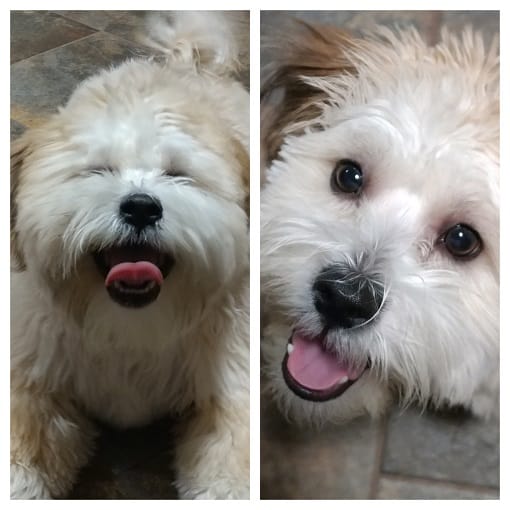 Meet Marley.  He is a Lhasa Chon born on 07/17/17.  He was my lucky puppy right from the start.  Marley is the happiest, calmest dog you could ask for.  He loves to snuggle and have his belly rubbed.  He gets along great with kids and other dogs.  Just the perfect puppy all around!  I am so happy to have this little guy.
Thank you!!
-Jessica B
I purchased 3 puppies from Allie's Pet Corner.  My Aunt ended up with one of the puppies, as she had been searching for a rescue dog for years with no luck.  The puppy is doing great, but I do not have pics or a story to share.  So in lieu of my 3rd story, I thought I would include a couple pictures of my puppies together.
Miles and Marley are the perfect pair, purchased roughly 1 year apart.  Their bond is the cutest thing ever.  They will play for hours, and then snuggle next to each other on the couch.  It is great to know they have each other when I am not home.  They are both very happy and content.
Thank you again,
-Jessica B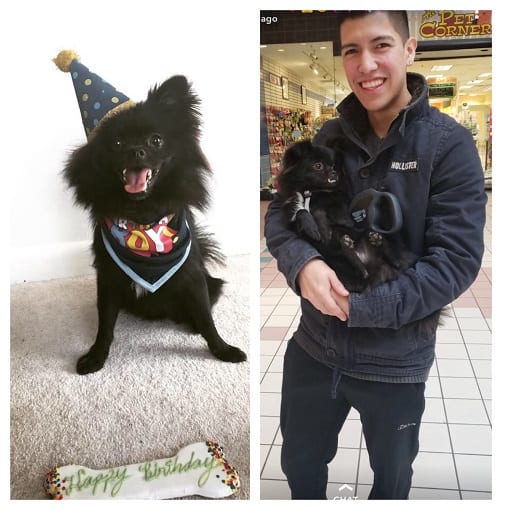 Hey everyone, just wanted to thank you guys so much for giving us such a wonderful little puppy. When we first got him we weren't really looking for a puppy, but then we met Shadow at Allie's Pet Corner and me and my wife just knew we had to get him. He had just arrived at the store the same day we saw him and instantly knew there was a connection. He has been the most loving and kind dog we could have asked for. We got him when he was 8 weeks old and he had been up to date on all his shots and vaccinations and that made our lives so much easier. Right now he's 1 and a half years old and he's really just a ball of energy! But we wouldn't have it any other way! Thank you once again, I will definitely continue recommend Allie's Pet Corner to all of my friends and family! Here's a picture of me and Shadow.
-Aaron Fuentes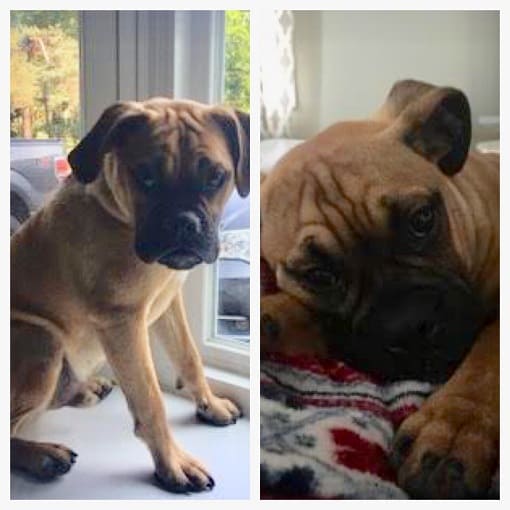 I wanted to share about our dog, Samson!
We found him at Allie's Pet Corner just over a year ago. I have never been an animal person and was against getting a family dog; however, my two boys felt completely different. Last year I started to wonder if having a puppy was just what we needed, but was pretty apprehensive because I've always been scared of dogs; so I looked online, spoke with friends, and did as much research as possible. My husband and I met for lunch a week before Christmas and he asked me if I wanted to go look at the puppies. When we were getting ready to leave he saw Samson behind the counter and called over to me "YOU have to come see this puppy"!!!
It was love at first sight (did I mention I was not a dog lover?). We held Samson, put down a deposit to think about, but never left the parking lot. We went back in and paid for Samson; later that day, we brought our kids back to surprise them with an early Christmas Present. Finding Samson was one of the best things that have ever happened to us! We couldn't love him more. He is loving, energetic, and 100% part of our family! He sleeps in later than everyone else and waits at the window until the boys get off the bus! We can not imagine our family without him!
-Rachel Harrison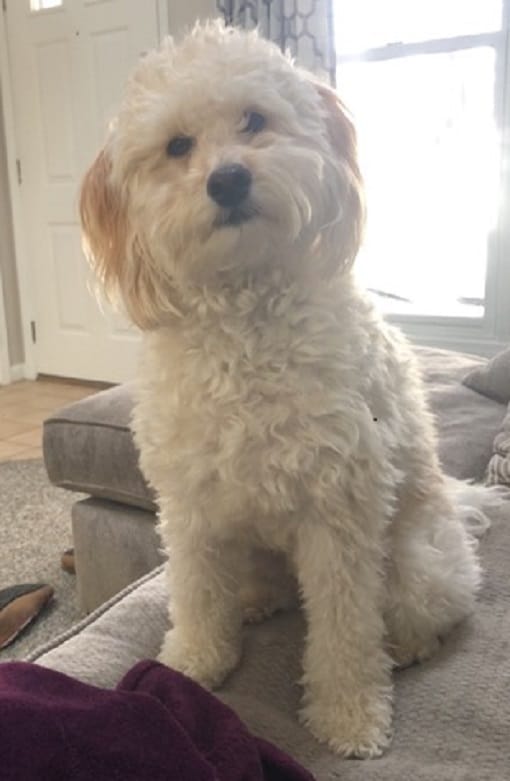 This is Charlie Lee, a mini golden doodle. I got him from Allie's Pet Corner about two years ago now. He is one of the most loving and caring dogs. He absolutely loves to play with his other furry friends and frequent the dog park. Some of his other hobbies include sitting on the back of the couch on the lookout for deer, sunbathing in the warm sun, and finding any blanket in the house to cuddle on.
-Erika Brownell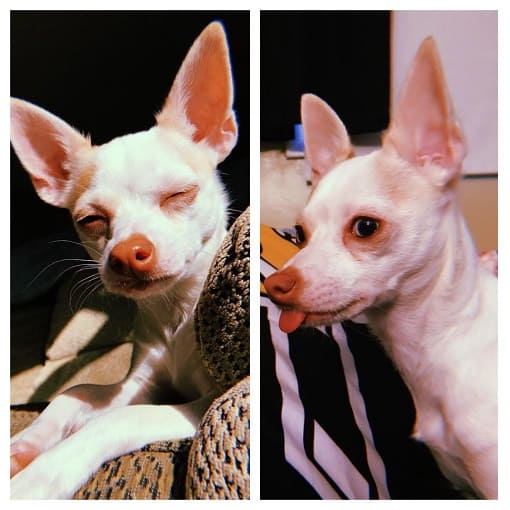 I adopted Luna in September. I walked into Allies not really looking to go home with a new puppy that day but when I saw her and spent time with her I knew she was the one and that it was meant to be. She is almost 9 months now and every day since has been a blessing. She is so full of personality and I can't imagine life without her. She keeps my older dog very young and they get along great. She's incredibly friendly, loving, and has been a wonderful addition to my family. Thank you, Allie's Pet Corner.
– Sabrina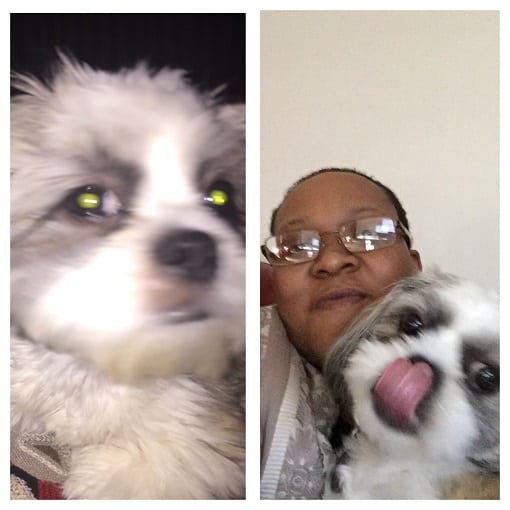 Kingston is doing great!!!!
-Jamien Harris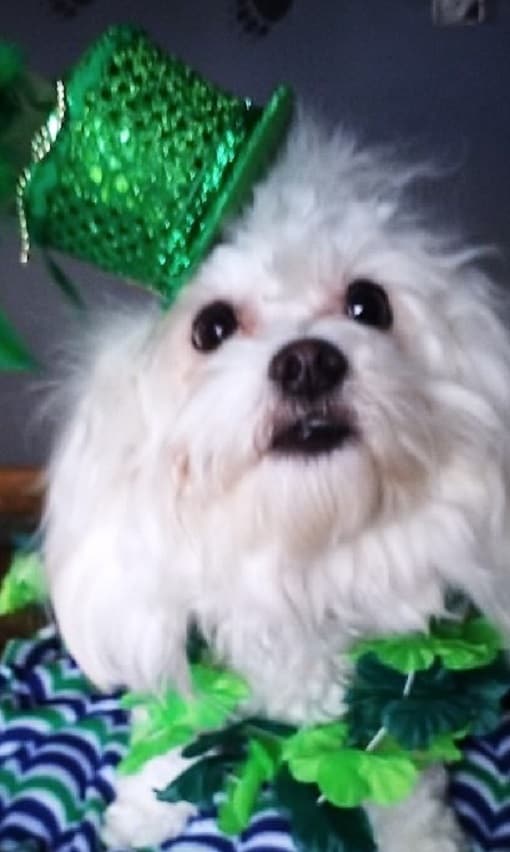 My name is April English and this is my Coton de Tulear Lyric. She is 1 year old. She is doing very well and I enjoy her everyday. Her favorite activity is definitely playing Fetch, she could play that all day if you let her. She is my first Coton and when I got her I didn't know much about the breed, but now I'm educated and it led to buying my second.  Lyric has her silky smooth coat just like cotton. Her antics and attitude make me laugh and smile and she is a very well behaved dog. She has become one of my best friends.
-April English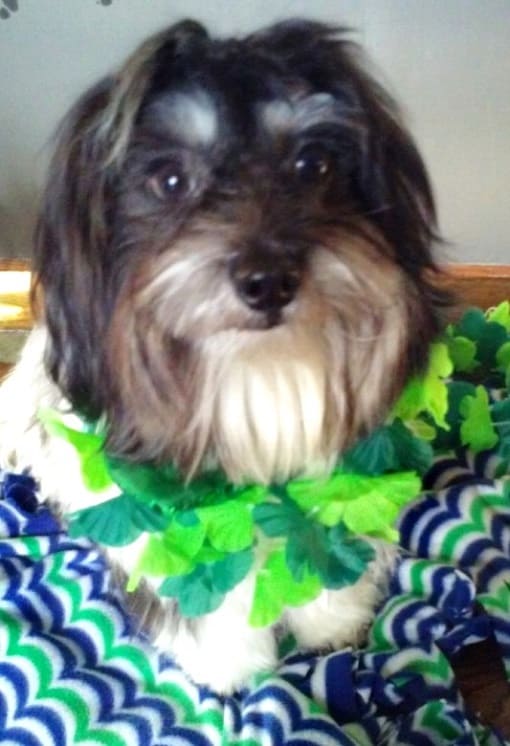 Hello my name is April English. This is my Coton de Tulear Sailor.  He is 11 months old and still loving his puppy life. He loves to wrestle with his Coton sister Lyric. He also has a silky smooth coat and loves attention. Very playful and loves to play in general. His favorite time of day is definitely snack time. And loves to be groomed by his grandma. His antics make it seem like he has a clown-like disposition, he has also become one of my best friends. Life with a Coton brings endless entertainment, hopefully one day a Coton will win the Westminster dog show.
-April English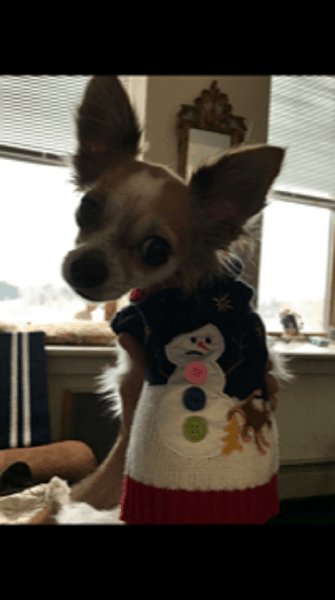 This is Mr. Oscar
We purchased him almost 4 years ago and couldn't be happier.  He is full of energy and loves to give lots of kisses.  He loves attention and is not afraid to let you know when he is not receiving enough by his standards.  He enjoys his walks and chasing after his ball.  Would definitely recommend your pet store to anyone looking for a fur baby.
Sincerely,
Mr. Oscar and his "mom" crystal.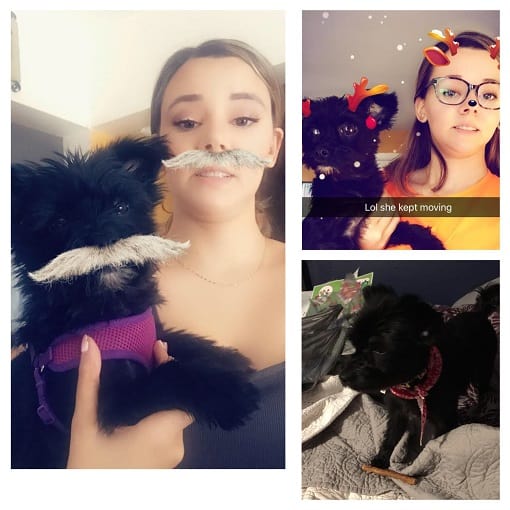 "Hi my name is Moosie and I am 8.4 pounds of ferociousness!  I live with my mom and 3 brothers. They weren't too sure about me at first but I've convinced them all to love me. Some of favorite things to do are to save my mom from hairspray monster by barking my toughest and showing off my muscles by kicking my back legs out especially when I don't get what I want like a treat! Sometimes I growl at my mom when she is on her phone too much too. My favorite toys include little pieces of paper I like to steal from around the house and the tags on pillows. I'm at tough as they come really, even my big brothers won't mess with me. I really don't know what the word "sit" means but I do know "come here", "get down" and "what's in your mouth?". So I'd say I'm pretty smart too. "
-Tiffany Torres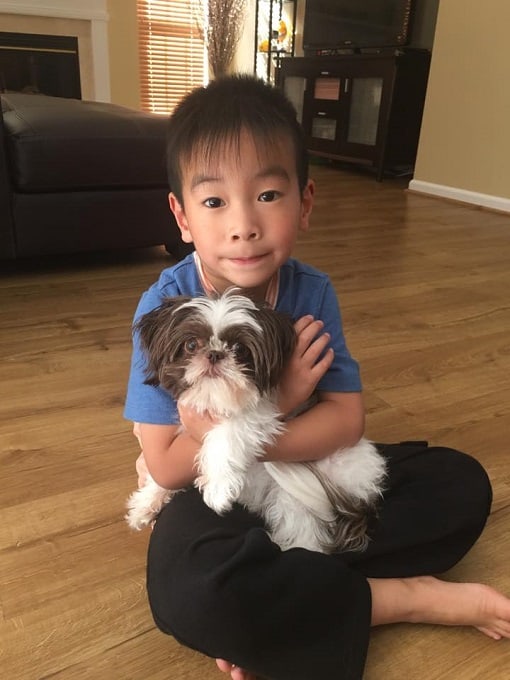 My name is Timothy. I am a seven years old boy who love my dog Mini with all my heart. I am the only child in the family. Ever since my parent have decided that they will not going to have any more child, that means to me that I will never going to have siblings. It's kind of sad to accept the fact because I afraid that I will going to be lonely and have no one to play with in the house. Therefore, I constantly bet my dad to buy me a dog so that it will keep me company. On March 2016, my dad has finally decided to buy me a shih tzu from the Allie's pet corner. It was the happiness day of my life. We named her Mini because of her size. She is a lovely, healthy, smart, sweet, playful dog who brought so much of joy to our family. Everyday I came home from school, she would wags her tail very hard and jumps on me. It's such a wonderful feeling to know that someone have waited for me the whole day and so dying to see me. She follows me whenever I go in the house, she plays with me, she would sit on my lap while I am watching TV, doing my homework, reading my book and etc…… It will be so hard to even imagine life without her, I wouldn't trade her for anything else in the world. To me, Mini is not just a dog or a pet, she is my sister, a family member who will always going to be there with me. Thank you Mini, thank you to all the staff from the Allie's Pet corner!!!
-Timothy Zhu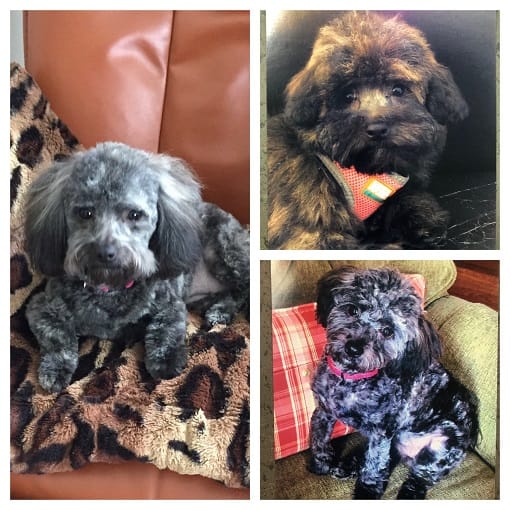 I got Missy, a Coton-Poo, in Jan 2018.  She's very sweet and in love with my Golden Retriever, Perry.  She's extremely affectionate and has brightened up my life!   Such a pleasure!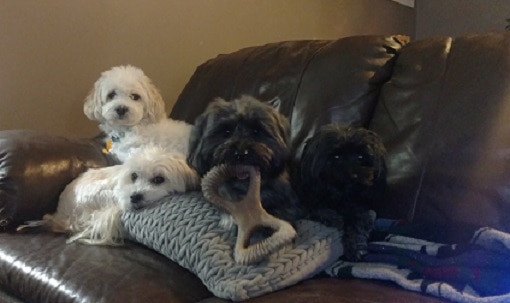 Fiona Valentine (white, with her head on the pillow) just turned 9 on Valentine's day.  She is our first "baby" and we just absolutely adore her.  She is definitely the leader of the pack!
Henry (white, head up next to Fiona) is my mom's dog.  He is four and is her #1 companion.  He is the sweetest boy and loves his dog family from Allie's!
Rusell and Leija (darker pups) are our babies.  They are a little over two years's old at this point.  Henry and Fiona adopted them into their pack and now they are a solid dog family.  I love watching all of them play together and it makes me so happy that they have each other.
The dogs we have brought into our family from Allie's have truly changed our lives.  They are the ones who are there when no one else is, the ones that share a cuddle when we are feeling down or make us feel special and loved when we come home after a long day.  I can say with conviction our dogs have brought more joy than I could have ever thought to our lives!
We have never had a single health issues with our dogs and have always received glowing health reports from their vets.
Thank you for allowing us to share our success story about these wonderful creatures!  We love them so much!!!!
-John Bertolone & Veronica Culver-Bertolone (& Melissa Culver)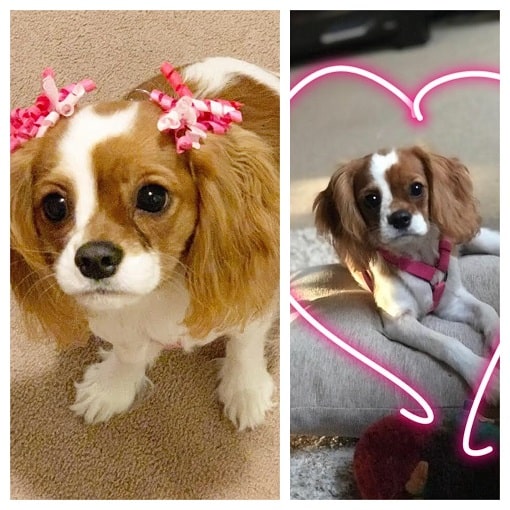 My friend lives in Rochester and was walking by Allie's Pet Corner and took a SnapChat of the puppies. When I saw Leala, I instantly fell in love. I saw this beautiful King Charles Cavalier with big, brown, doe eyes and I contacted my friend and asked her where she found that puppy. I contacted Allie's Pet Corner and spoke with Jeff about all of my concerns and he answered all of my questions. I was initially worried because of all the "hype" that is negatively portrayed on buying puppies from a store. He gave me plenty of information on her health and their puppy purchasing process. He even gave me the phone number of the vet that saw her and did her physical. I contacted them as well. I kept calling around and did my research. I finally called them mid-week and told them I was on the way to meet this puppy. My family and I drove to Rochester, and we met her and played with her, and of course, fell in love. We named her Leala Caramella. Leala means faith and Caramella for the C on her face and because the fur reminded us of a Caramel macchiatto. She is playful, loving, loves to cuddle, and LOVES being outside. She is the perfect fit for our family. I would highly recommend Allie's Pet Corner to anyone looking for a puppy.  We want to get another Cavalier soon if you get any in 😉 !
-Karina Temis-Krantz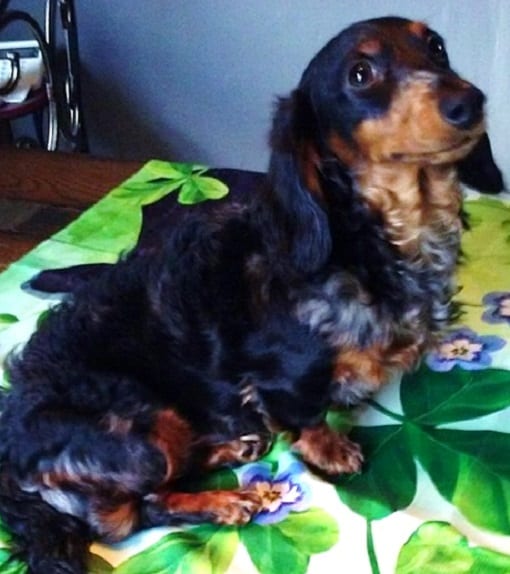 This is Ozzie. He is a 7 month old dapple dachshund. The story goes, I was on the search for a male dapple dachshund with the dapple variety being on the rarer side to find. I was looking to breed him to my red long hair dachshund named Zoey. Ozzie has been a delight since the day we brought him home.  He's very well behaved, easy to potty train, and he continues everyday to amaze me with his charming good looks and thick curly puppy coat. The cutest thing he does is at night when he gets put to bed he burrows himself in his blankets to keep warm. He is known at his vets as "Ozzie the Great" like The Wizard of Oz.  He has been a joy to own and makes a perfect addition to my family.
-Steve Ostrander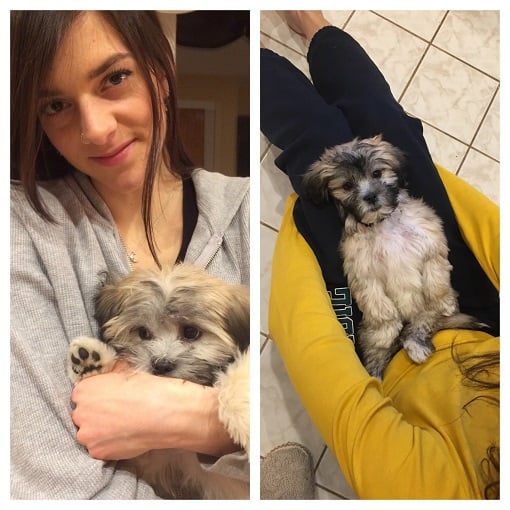 Winnie has been the greatest addition to our family and makes us SO happy everyday. She is so smart, well-behaved and loving. I am so grateful we found the perfect pup from you guys and we are so thankful for how accommodating and helpful the staff was in the process… WInnie is PERFECT and people always ask where we got her and we have nothing but positive feedback for you all!  IN ADDITION my sister Teagan bought her bunny Nova from you and is so in love with her little roommate 🙂 Nova and Winnie get along sweetly, we call them cousins. Thanks again!!
-Delaney West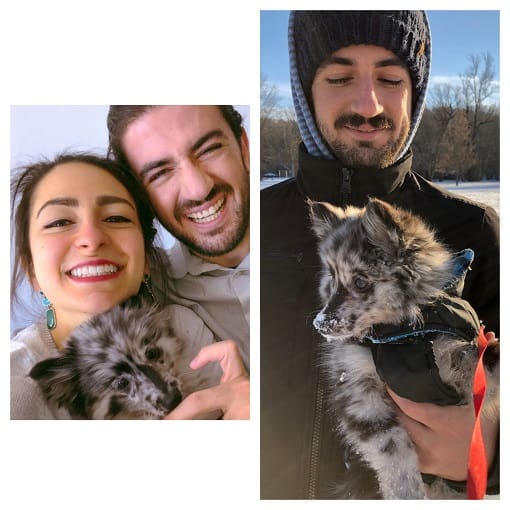 My name is Elif, and our little pomsky pup is Ceviz (pronounce je-viz, it means "walnut" in Turkish). This new little addition to our family has brought undeniable joy, happiness, and life lessons we never thought we needed until now. She is my first pet, ever, and couldn't be happier.
Ceviz is about 5 months old now, She loves jumping in leaves, eating snow, and licking every human she meets. When she's happy excited, her ears lay back, the exact image of a baby seal. With too many toys to count, her favorite is still an empty yogurt cup. She has the energy of a good runner, hopefully with me once the weather gets warmer and she gets a little older. She will start school in March, already showing signs of a smart and well-rounded dog.
She has taught me patience and perspective, allowing me to realize what is truly important in life. Taking in the moment, strengthening family, spending time just enjoying life. I was always a type A person, stressed with a ball of anxiety always in my stomach. Now with Ceviz, I have allowed myself to let go of the unimportant things. She is my constant reminder to stop and appreciate the life I am blessed with.
In short, we are happy.
-Elif Evyapan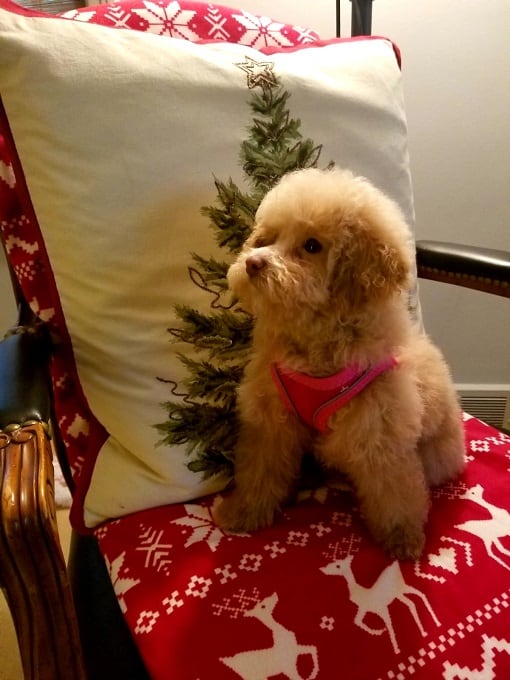 My baby Cosette is my whole happiness. I never thought that I could love someone like this.
-Juan Goodsell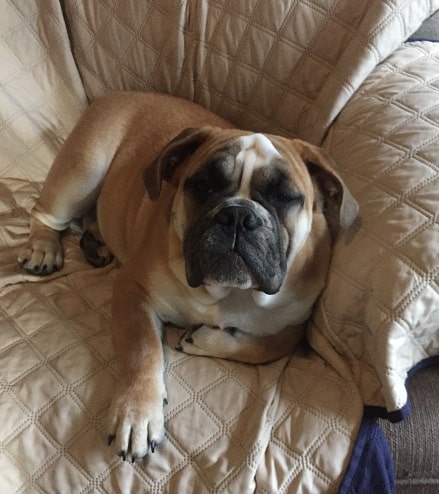 Barley has brought so much joy to the household since we brought him home Nov. 30th! He is full of energy, making our two year old English bulldog so much more active. He is extremely sweet and loves nothing more than to curl up on your lap to snuggle. We actually had a DNA test done on him because his coloring is so much like a boxer but of course he's a bulldog! Can't miss it with the way he acts! He's a perfect fit to the Marr family! Can't wait for him to grow into his ears. We love barley so much, thank you allies pet corner! He's absolutely perfect and exactly what I wanted in my companion.
-Alexandra Marr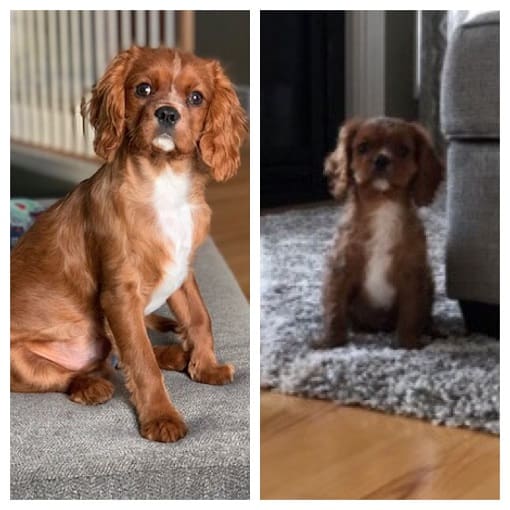 On December 1st I was over at the Marketplace Mall and decided to make a stop to look at the puppies at Allie's Pet Corner. One little puppy in particular caught my eye. I asked if I could hold him and the rest was history. He stole my heart the moment he was in my arms and I knew I needed to take him home. This sweet little Cavalier King Charles Spaniel is named Enzo! Finding Enzo at Allie's was the best thing to ever happen to me. Not only does he bring so much joy to my family and I, he greets everyone he meets with lots of kisses. He just completed his puppy training and will start his intermediate training soon (he is very smart.) Enzo is also growing like crazy! I swear every time I wake up he keeps getting bigger and bigger. Thank you Allie's Pet Corner for providing the best care and for my best friend. He has helped me through some of the worst days and has made my heart whole again.  Here's before and after pictures.  Thank you again!
-Taylor & Enzo McCall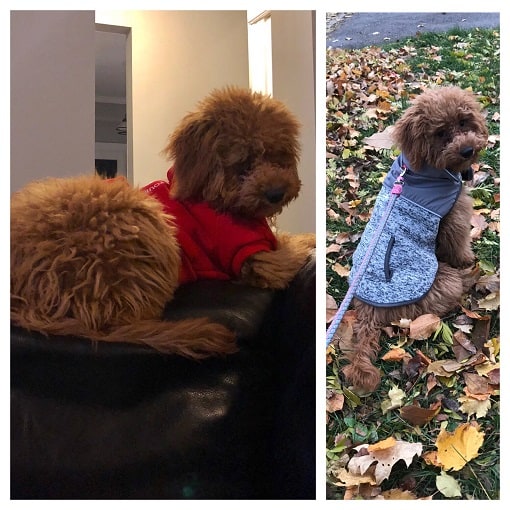 This is "Sophie", my wife and I bought her on September 3rd, 2018, as a first anniversary gift to each other. She is about 8 months old and has been nothing but a joy to us. She always makes us forget about a long day at the office once we get home. She has enjoyed playing fetch, chasing our robot vacuum around the house and going for walks around our neighborhood. Her favorite spot to relax, which is not very often, is on the back of our couch, where it seems she can keep watch over the house.
-Joe Brienzi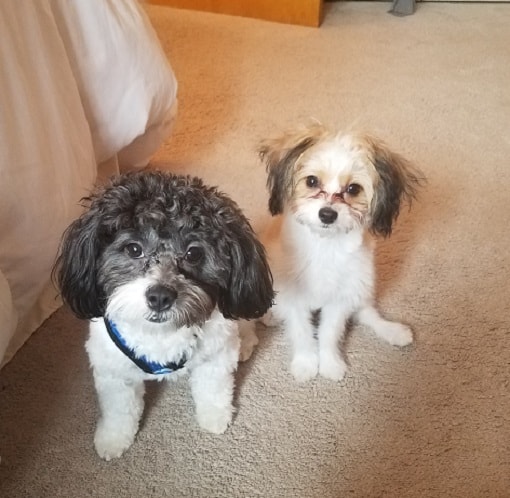 This is yoko in the black and white and sophie in the brown and white. We bought yoko in April and sophie in December of last year. We absolutely adore them and they have made an amazing addition to our family. They have such personalities and complete our family. They are doing great and have been adapting since the day we brought them home. Thank you for allowing my family to purchase such wonderful puppies!
–Keisha Betances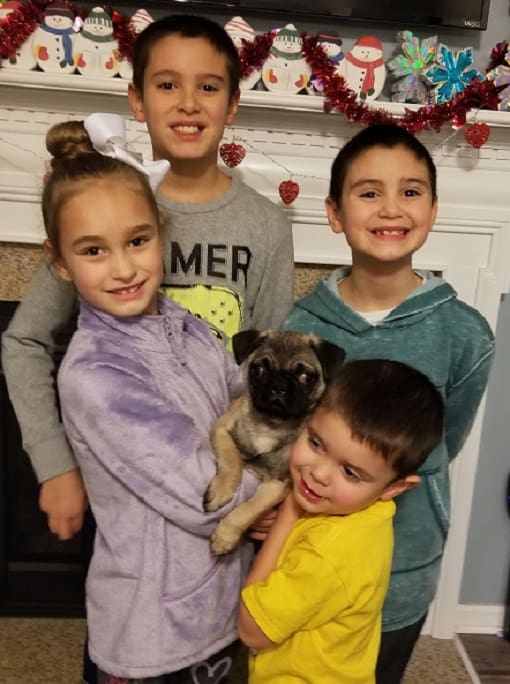 We gave our children "Rudy" as a Christmas present. They instantly fell in love with him. He is helping us to teach the kids responsibility. They argue over who gets to hold him, feed him or even play with him. Of course there is no arguing over taking him out 😉
We were very apprehensive on bringing a dog home with already having 4 children! Rudy has fit in perfectly with our complete and utter chaos! We wouldn't trade him for the world!!!
Sincerely,
Donald and Dana Lindsay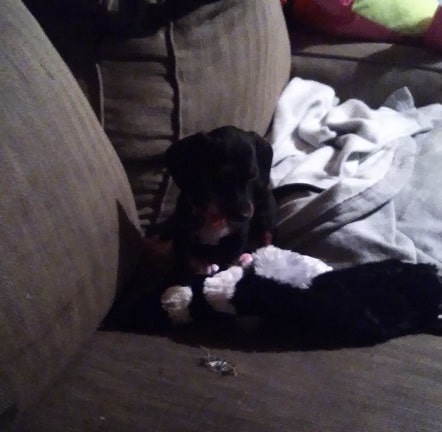 I just wanted to thank you for again for Mia .she's settling in well and I just want to give you a photo to update you,as you can see she's very relaxed and she is such a sweet puppy. we took her to the vet yesterday and she got a complete a clean bill of health our vet was very impressed with how healthy she is keep up the good work.
-Robert Gent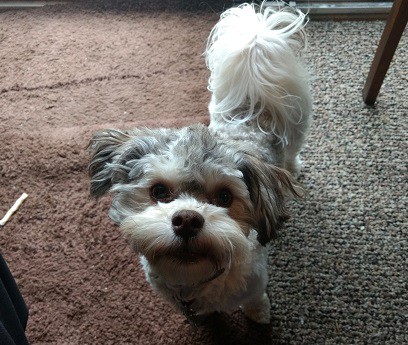 Pepper joined my family from Allie's Pet Corner about 2 years ago. She
is a clever and mischievous dog who follows us everywhere and LOVES to
go for walks. She aims to please, loves children, and loves her
treats.
-David Schwartz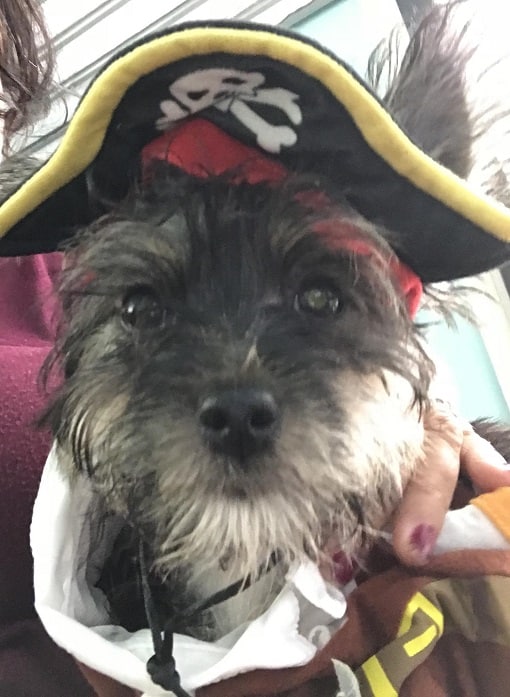 We got Rigby 2 days before we left to our house in Key West. She hopped on an airplane and did perfectly fine. She loved being outside down there. We came home at the end of October…not happy now with the cold weather. This is our second puppy from your store. Both have amazing, but different, personalities. Everyone we dealt with at the store were very helpful and friendly. What wonderful additions to our family!
Tom and Debbie Ferlicca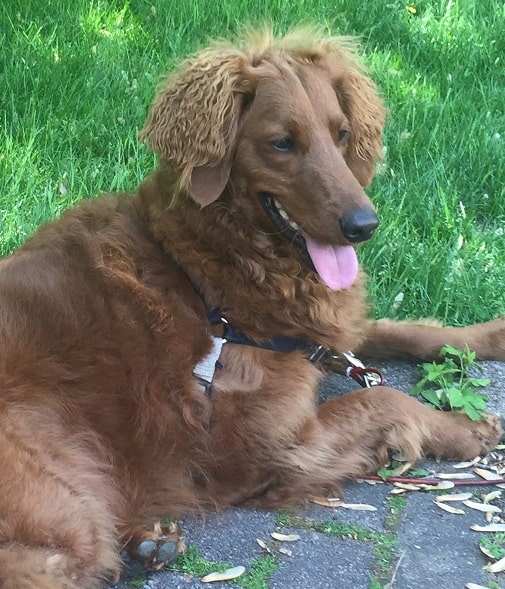 This is Penny. We purchased her December 2nd, 2016 as a Christmas present for our daughters who were 7 & 9 at the time. Needless to say they were beyond excited and she is now their best friend!  Penny is the perfect dog. She's a 60 lap dog who loves to snuggle and take up half our bed! She loves her tennis ball and zoomies around the living room.
Kathy Buffan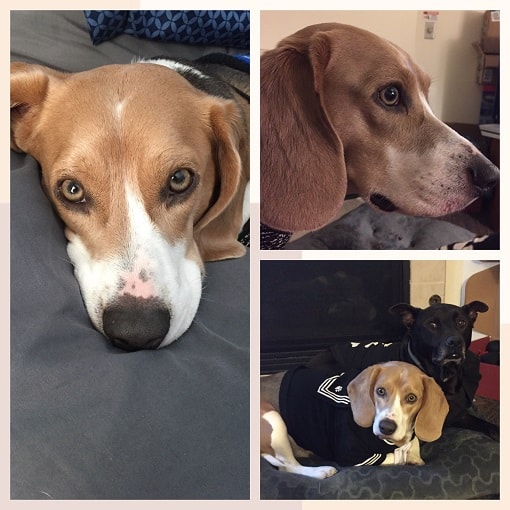 This is "Blu" a 2 1/2 year old beagle that we got from your store. He's such a sweet boy and super cuddly with other animals. We love our baby boy!
Carrie Hogan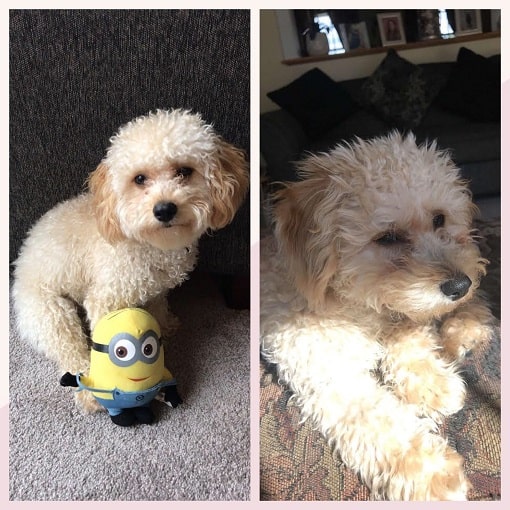 Hello, my name is Morgan McGauley. I purchased this little guy about a year ago. He is happy, healthy and as playful as can be! His name is Charlie. He loves to sleep, and play with his brother Niko. He also just celebrated his first birthday, in December 19th, which is also my sisters birthday. We made him a cake for a dog and he ate the whole thing!
Thanks again!
Morgan Mcgauley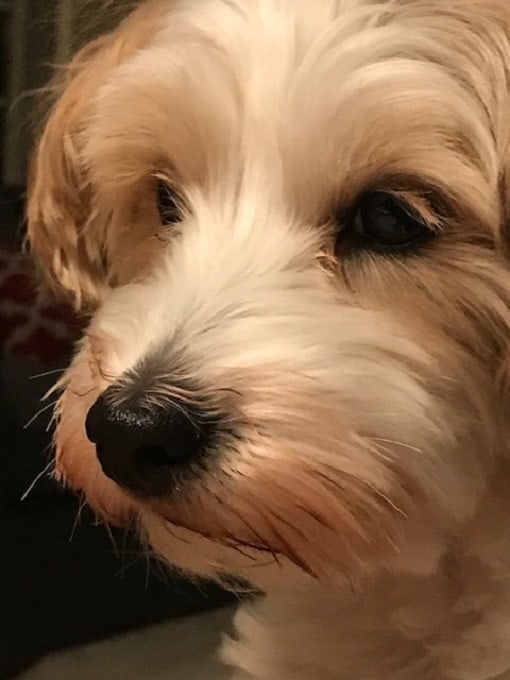 We purchased Rascal in September of 2014. He was the first dog for our family and we were not very familiar with the Morkie breed but the information on line was very positive. Rascal has been an amazing dog for our family. He's a  great companion to all of us and is a great watchdog. He is also a very intelligent and knows the names of all of his dog buddies in the neighborhood. We also have taught him to count which amazes our friends and family. He was soon followed by his buddy Lola who is our very energetic Papillon.
Thank You.
G. Cammarata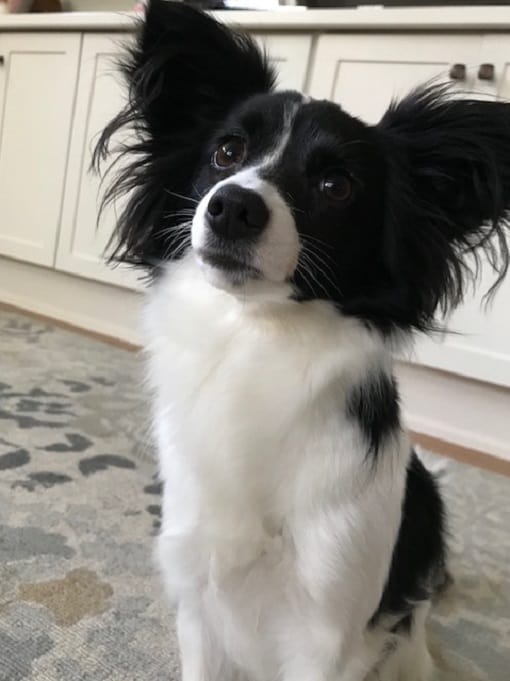 We purchased Lola in August of 2015. We wanted another dog as a companion to our first dog,  a great Morkie named Rascal. Lola has been a great companion for Rascal and to the entire family. She is amazingly athletic and energetic and is very intelligent. She knows her toys by name and loves to play fetch with the family and tug of war with Rascal. Lola is extremely lovable and everyone she meets is greeted with her rolling over so they can give her a belly rub. Lola has been a great addition to our family.
Thank You.
 G. Cammarata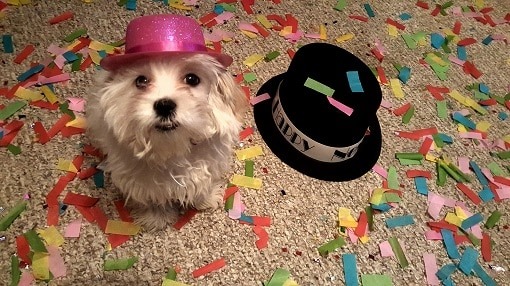 My name is Charlotte Garcia and I found the 4 legged floofy love of my life on 11/10/18! I remember it like it was yesterday…. there was this incredibly spunky, vivacious, bright eyed, tail wagging little one that caught my attention immediately. A little white Shih Tzu/Maltese mix that stole my heart. We've been inseparable since then.
So far my little one has taught me when she wants to play fetch, she practically taught herself how to use puppy pads, she loves endless attention, follows me room to room (I'm guessing to make sure I made it there safely), and she is well behaved around other dogs and people. I couldn't imagine my life without her!
I wanted to thank the staff for how friendly they were to me during the purchasing process, how they patiently answered my questions even though the store was packed. I noticed other animals in the store looked very well taken care of when I was taken down isles and picked up puppy food, a leash, and other items I needed. I felt so happy with my little one when I left the store because I had everything I needed to take care of her. Our first well puppy check up went fantastic and the staff at the vets office fell in love with her!
THANK YOU ALL! We are beyond happy.
Charlotte Garcia and puppy Priscilla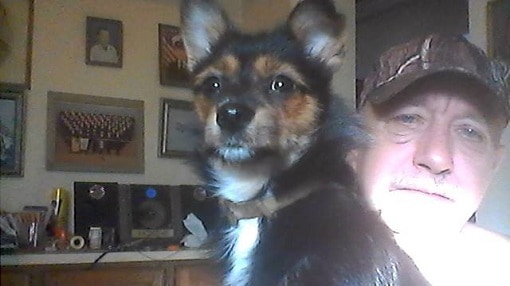 WE SAW TEAGAN AT THE STORE AND SHE KEPT LOOKING AND WHINING AT US..SHE WATCHED US LEAVE AND WE HEARD HER CRY..ALL WEEK WE TALKED ABOUT HOW CUTE SHE WAS AND WE WENT BACK THE FOLLOWING MONDAY AND TEAGAN WAS STILL THERE.SHE SAW US AND SHE WAS SO HAPPY.I ASKED TO HOLD HER AND THAT WAS IT.
TEAGAN MET OUR OLDER DOG BRIGGIE AND THE TWO STARTED PLAYING RIGHT OFF.I NEVER HAD SOMETHING TO LOVE OTHER THAN MY PARENTS UNTIL I HELD TEAGAN.SHE HAS TAUGHT ME TO LOVE AND CARE IN SUCH A WAY THAT IS MARVOLOUS.I DON'T KNOW WHO HAS TAUGHT EACH OTHER MORE,HER OR ME.TEAGAN HAS HER OWN WAY OF DOING THINGS,SHE THINKS SHE IS QUEEN OF THE HOUSE AND A BED HOG OF WHICH I LOVE IT.BUT EVEN THOUGH A QUEEN,SHE LOVES ATTENTION AND SHE LOVES TO LICK US UNTIL TOLD TO STOP.I WISH I HAD HER ENERGY AS SHE ALWAYS WANTS TO PLAY WITH HER TOYS.
TEAGANS WAY OF SAYING HI IS BARKING AND NIPING YOUR HAND GENTLY.WHEN ONE OF US LEAVES SHE WILL CRY FOR AWHILE.HER EYES LOOK SO SAD THEN.SHE IS LIKE HOLDING A LITTLE BABY IN YOUR ARMS AND SHE LOVES IT.SHE LOVES THE PORCH..ALWAYS SUNBATHING OR WATCHING THE RAIN OR SNOW.WHEN COMING IN SHE ALWAYS HAS TO BRING A LEAF IN AND TEAR IT UP ON THE CARPET….
A LOVABLE LIL BABY..ALWAYS BE THE PUP….
-shay Martinez n mike wright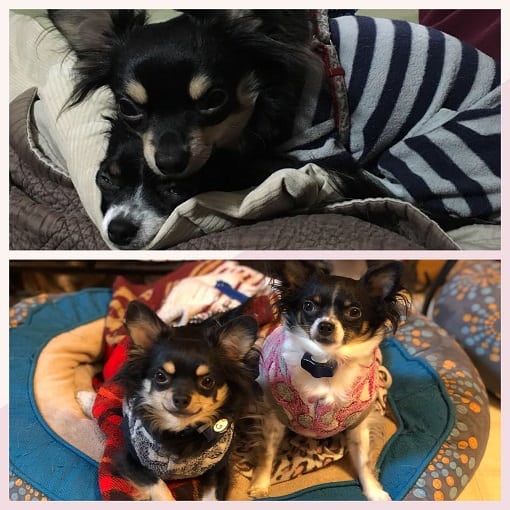 Gino and his sister, Tara
We were going to take Tara when her brother cried as we took her away, it broke our hearts! We turned around and took him as well!  To this day, they are still so bonded!!
-Kristin and John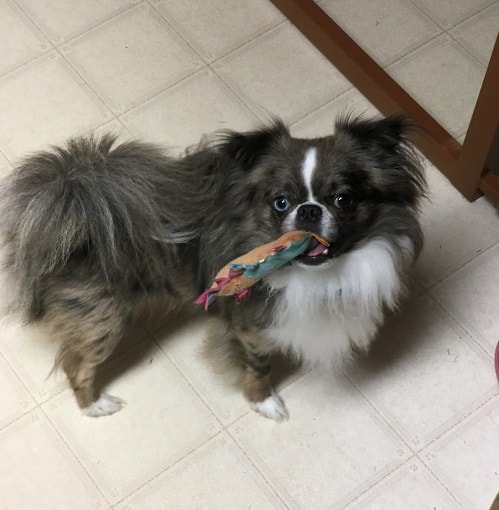 Our Jackson Teller aka Mr Wiggles!!
He is a complete joy to have!!  Was very timid when we brought him home but he has developed quite the personality!
-Kristin and John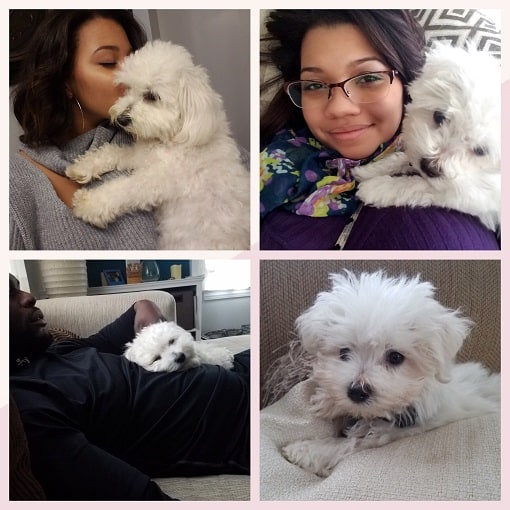 My husband bought our maltese, Oliver, from Allies Pet Corner, as a Valentine's Day gift in 2017. We were going through a tough time and really need a positive change. Oliver was just that. Never have I seen as smaller, whiter, fluffier dog in my whole life. I was afraid to hold him! The staff provided my husband with a wealth of information and sent him along with food, toys a blanket and bed. His papers, vaccination history and multiple contact numbers should any questions arise. The folks at the pet store clearly listened well to my husband also and helped him pick our perfect pup. I have a ton of allergies, dog fur being one. Oliver doesnt shed or make my eyes water. His breed has him smart and full of energy. A challenge at times but thats part of training a pup. He's the healthiest dog weve ever had, by far. Hes 2 years old now and has never had to be treated for anything, unlike our other dogs in their first two years. Aside from being a simply beautiful dog, he truly is so healthy; which is really important. We want him to be around for a long time! He also was somewhat socialized with other dogs and he immediately became best of brothers with our existing shi tzu, Duke (who we bought from a breeder 4 years ago that was succhhhh a hassle and he was 100% terrified of other dogs – still is, except Oliver♡). Duke and Oliver are inseparable which warms my heart everyday i see them. They snuggle together and play together and of course get into mischief together. Theyre just like our little fur children. I also just want to say for all the folks out there who dont like "little dogs" – my husband Jabril felt the same way. He brought home our little angel as a gift for me but its obvious Oliver chose him. He wont ever say it out loud and will hunt me down for posting these pictures but he LOVES that dog. I catch him talking to him, feeding him snacks and napping together all the time! Sorry hun, youve been outed♡ Oliver is the healthiest, happiest addition we could have made to our family so far and brung our whole family closer together. I absolutely recommend Allies Pet Corner to purchase a pup!
-Danielle Patterson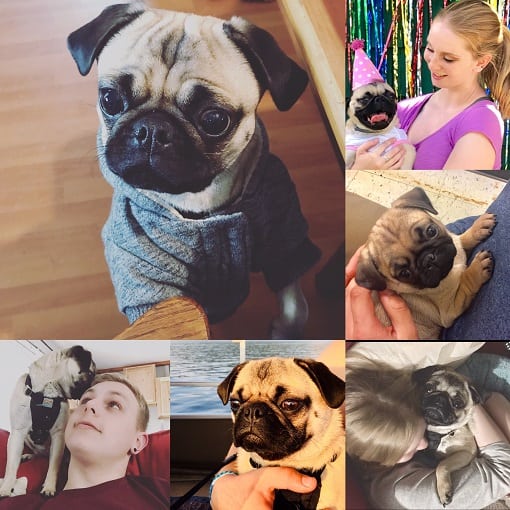 Phoebe joined my family on 11/10/2017. She has brought so much joy into our lives. She is a very playful, cuddly, healthy, and intelligent pug. We have so much fun together while on vacations, hikes, camping trips, etc. Everyone who meets Phoebe instantly loves her and the positive energy she provides. I am thankful everyday that I thought of Allie's Pet Corner while on my search for a new companion.
-Carrie Myers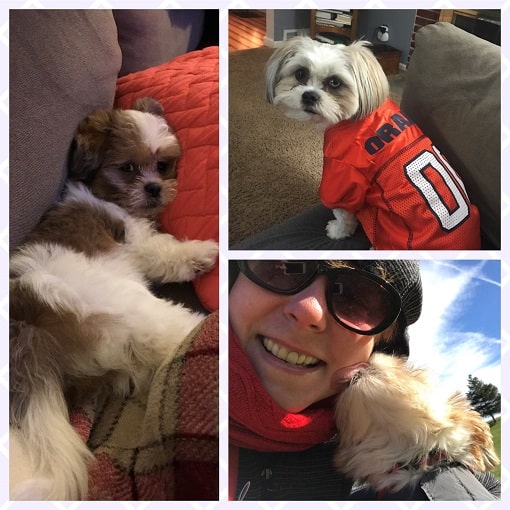 We got our puppy from Allie's in September 2017, she is a Shih Tzu/Pom mix, she is our first dog and her name is Hazel.
Before getting a dog, we did all the research and talked to many people who urged us to adopt a rescue. Rescuing presented some problems for our family because we had no prior vet records & we needed a smaller dog for our house. The shelters do get small dogs in but anytime I reached out the dog was already spoken for. It just seemed like I had no control over the process.
All along I had been watching the cute pictures posted by Allie's and dreaming of a puppy that we could grow with during the initial learning cycles rather than an older dog. Finally we made our mind up and came into the store not knowing exactly what to expect of our trip.
Our Hazel was literally in the front window (doggie in the window 😊) parading around amongst the others from her litter. I had not even seen this group of puppy's pictures up yet. As I anxiously awaited for the store clerk to free up to allow me some time to meet the puppy all I could think was, I hope no one in front of me is asking to see that one!!!!! Then finally, our turn! We went into the meeting room with a very small Hazel, myself and my over 6 foot husband. Hazel was not scared to meet us and it was important that she get along well with both of us so I was curious as to what a little puppy would think of a tall man with a deep voice. When the clerk stopped back to check on us, Hazel plopped herself on my husband's foot and we just said, we'll take her!
The store provided me Hazel's family tree that I toted around like a kid who got a Cabbage Patch doll until my husband told me I couldn't bring it along with us anymore. We opted to buy the crate package and that really was the best thing we could have done, I had all that I needed to go home and start playing with Hazel as it included a bed, dishes, toy's, leash & harness, shampoo… anything you could need. Also the food was a mandatory purchase but that just ensures that the dog has food and it is also the same food they were eating to avoid sore stomachs!
Hazel went through all the vet appointments and nothing was wrong, she was able to be neutered early on as she was so healthy and that all went very well.
My husband and I are very happy with our connection to Allie's Pet Corner; it was a very exciting time when we purchased Hazel, I will never forget that day.
–Tammy Wemett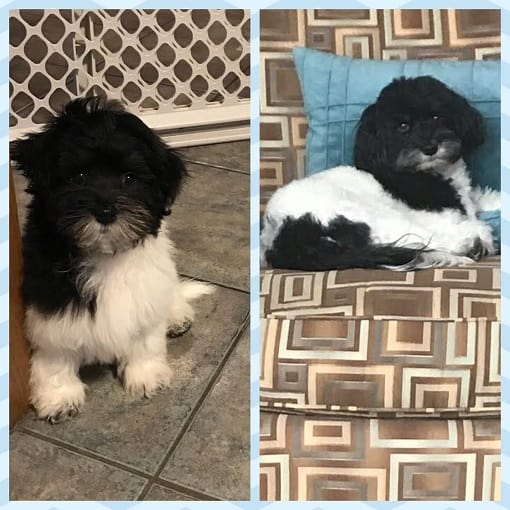 I picked up our little Havanese puppy, Faith (Fay), from Allie's Pet Corner on Christmas Eve 2016. She was one of our best decisions ever. She is sassy and adorable and she makes me laugh every day! 
️
-Toni Thomas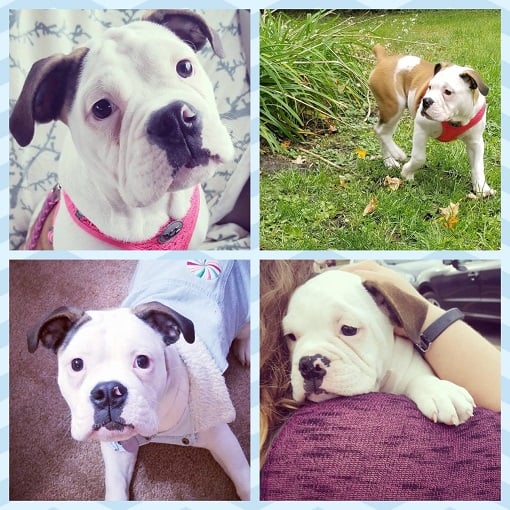 We got Tulip (Priscilla-Jean Henrietta O'Hare) in September 2018. We had no intention of getting a puppy that day until we saw little Tulip. We took her home that day and now we can't remember what life used to be like before Tulip. She's a complete showstopper! People ask to take her pictures and pet her anywhere we go; we even created an Instagram page for her because of all the love! Tulip's health is phenomenal and she's very smart! it took us less than 3 weeks to housebreak her. We are so totally in love with our pup, thank you!!!
-Olga & Charles & Tullip_the_bullpug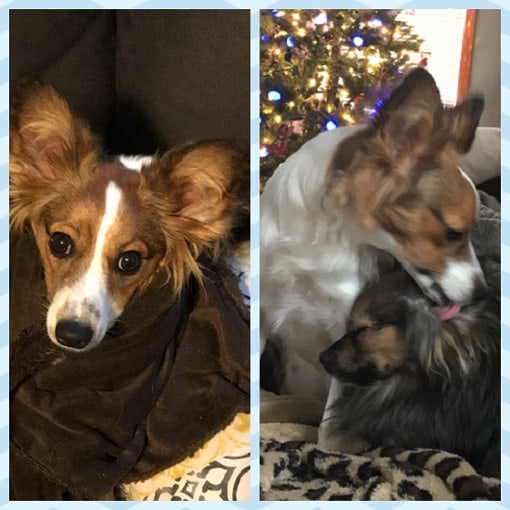 This is Delilah Dede, she's a spunky little papillon. She's gonna be 1 year old on 1/11/2019. She loves her big brother Barkley Benson, playing with her toys, running around the yard, cuddling, and chewing her bones. She also loves getting into mischief. Delilah is smart, beautiful, sweet, energetic, and a good little girl. I'm proud to be her mommy.
-Amy Beales
️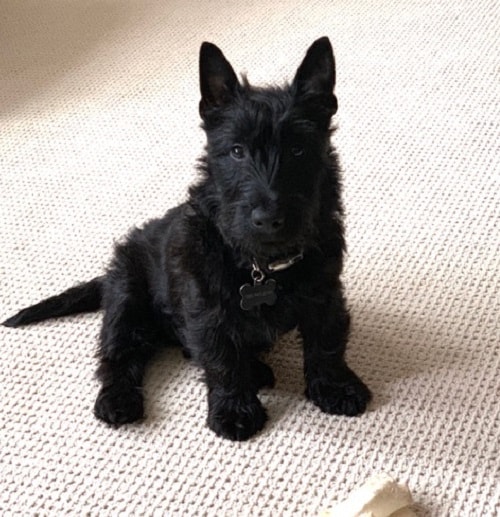 I was referred to Allie's Pet Corner by my brother who purchased a Golden Doodle 2 months prior. My dog Stella is now 5 months old. She's an incredibly happy, healthy, and curious pup. She's been a pure joy to have in my life and we've bonded a lot the last 3 months. Not only was I able to find a healthy Scottish Terrier, but your team was so helpful both at point of purchase and later on when I had questions about crate training, potty training, and just about anything else. My vet said Stella is very healthy and bright. Thank you so much. Your team has really taken the stigma out of a pet store for me – I would buy from you again knowing I'd get a healthy dog.
-David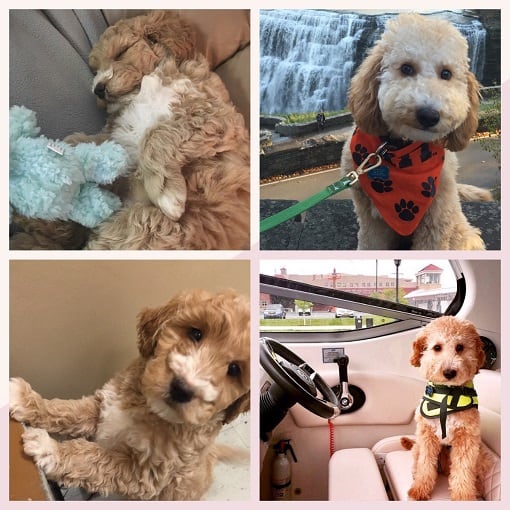 Hello, I'm Bear! I'm a 2 year old miniature golden doodle. I've come a long way since my mommy saw me rolling around with the other puppies in Allie's Pet Corner. I love running, boating and chilling at the dog park. I can sit, stay, shake, stay in place and roll over! I've been all the way to Texas on an airplane! I even got to go to Canada. Camping with my family is my absolute favorite!! My very best friend is my kitten, Ash. At the end of the day, my people and peanut butter trump all.
-Denise & Jennifer Kane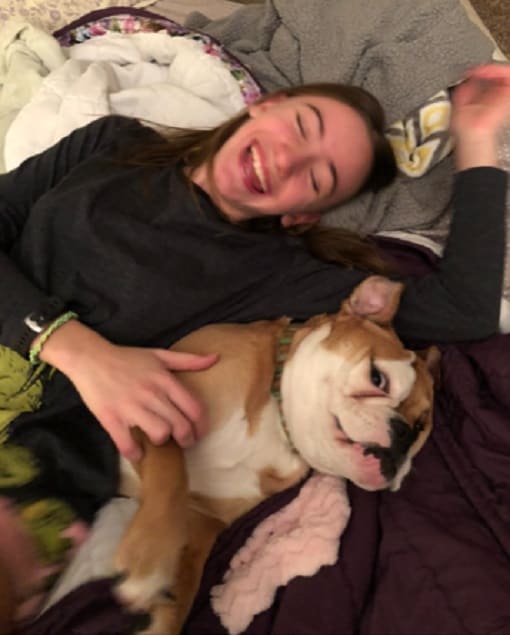 This is my daughter and our English bull dog Darla Mae. We bought Darla last January from Allie's and she has brought us soooo much joy!
Thank you,
June Ebersold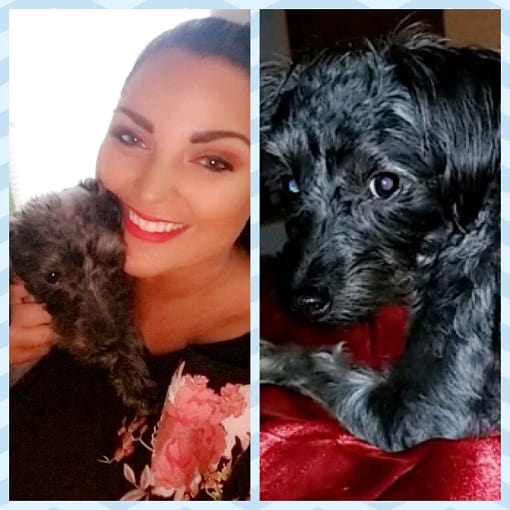 In Sept 2017, I saw this little yorkie pooh on Allies pet corner's website and I knew I had to have her. I called and said I would be there ASAP.  They were closing soon. They waited for me to get there as I ran through marketplace mall.  When I finally got there and they brought her out to me I knew she was meant to be in my life the second I saw her. This staff was so warm and patient. Even though they had stayed late for me they allowed me spend time with my new puppy to get to know her and taught me all the things I needed to know about raising a puppy. Well it has been a little over a year and I couldn't be happier. Nori is such a blessing to my life. She is perfectly mannered, incredibly loving and the cutest thing I've ever laid my eyes on. I am so thankful for that day because it truly has brought so much joy and happiness into my life.  If and when I am ready for a friend for Nori, I will only look to Allie's pet corner.
-Erica Nabinger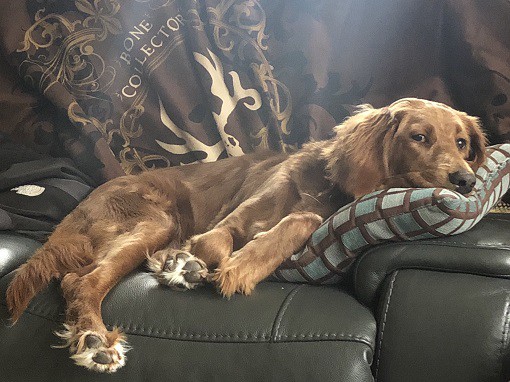 We got Winnie in April. She will be a full year old on 02/13/19 and is doing very well. Winnie is a flat coated Golden Doodle 🙂
-Luke Wells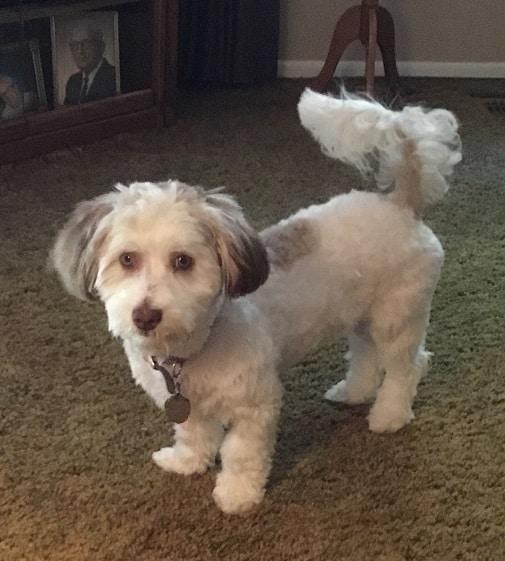 This is our Maggie. She is a chocolate and white Havanese that turned one year old the end of November. She was only 8 weeks old when we got her from Allie's Pet Corner, January 2018, and weighed less than 5 pounds. Today she is a healthy 16 pounds. She is the love of our life, making us laugh at her antics. We are in our 70's and this little dynamo keeps us hopping. We received some very good advice on her care when we purchased her which was most welcome. We would recommend Allie's to anyone seeking a pet.
-Mr. & Mrs. Bill Ewing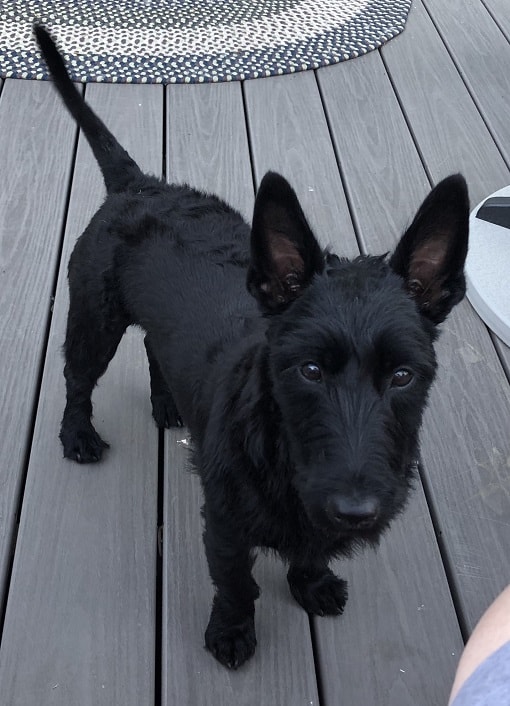 I bought Gracie in Sept 2017 after losing 2 of my dogs that year. She is a
delight. She is the friendliest dog I have ever owned. She loves playdates with
other dogs when they come over. Not a day goes by that I am not grateful for
getting her.
-Joy Gartland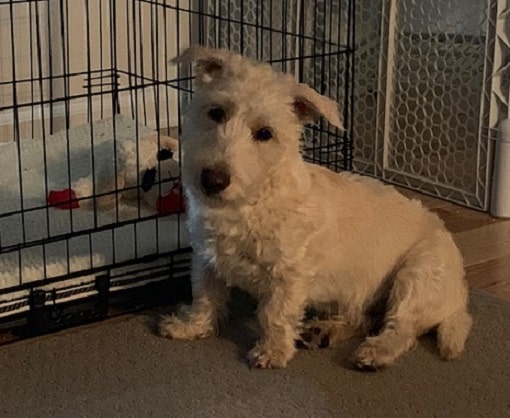 We bought Gus in April 2018. He is quite the character. His sister Grace just loves him He is a wheaten Scottie. After he got thru puppyhood, he has proven to be a loving dog. He jumps on our laps and wants to kiss us. He is very much a lap dog, when he is not chasing his sister around the yard.
-Joy Gartland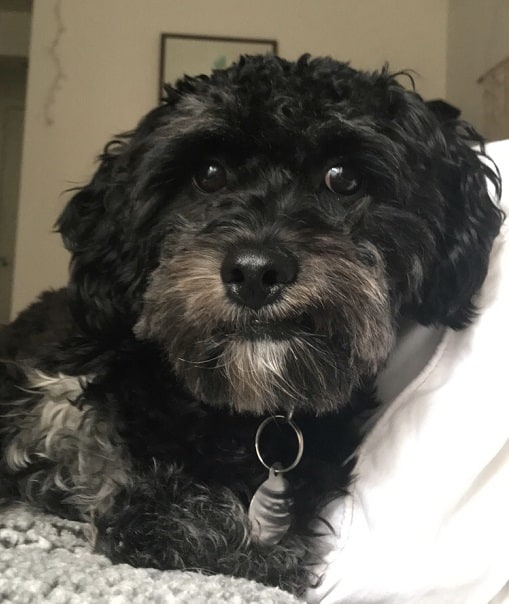 My name is Briana Edelbach and this is Teddy. I purchased him from Allie's Pet Corner in February 2018 and he has changed my life.
I am in college and struggle with OCD and anxiety. I had trouble making it to class and my grades were suffering. My doctor suggested a pet to focus my attention on and be responsible for. As soon as I saw Teddy, I knew he was the dog for me.
I raised Teddy alone, and it was one of the hardest, most rewarding things I've ever done. Through all of the midnight potty trips, training classes, and the ups and the downs, Teddy has become my best friend. He gives me reason to get out of bed in the morning, and since getting him my grades and my mindset have improved drastically. He means the world to me.
Teddy is currently a year old and doing great. He loves all dogs and people, and puts a smile on the face of everyone who meets him. He knows a variety of tricks, and has tons of energy for walks and hiking adventures. He has been such a great dog and we've learned a lot together! Picking Teddy was one of the best decisions I've ever made.
-Briana Edelbach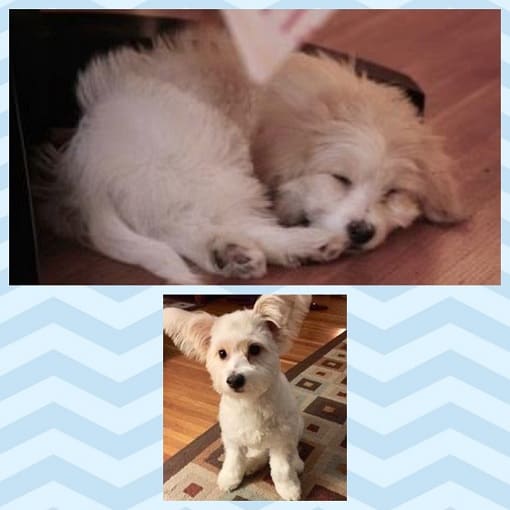 We acquired Rudy in May of 2016. He will be 3 years old this February. Rudy was a 13th Birthday Present for my stepson. I never wanted a dog or any pet so before making the decision to get a dog my husband and I did our research and decided on a breed, size, etc. We tried to adopt but small dogs went very fast. We looked online and at other breeders but we just couldn't find the dog we were looking for. Now iIt's only a few days before my step sons birthday. and no luck finding the dog we want. We stopped the search and said he right dog would present itself to us. My husband goes to the mall and Allies Pet Corner. That afternoon he sends me pictures of different puppies. All adorable but not the breed or mix I was looking for. All were small and that was good. He then face times me and he has two puppies in the visit room. He picks up Rudy for me so see him and he has the biggest smile on his face and I knew that was the dog. Rudy is a Papillon Bichon Frize mix. We considered a Bichon but not a Papillon. but he is an adorable little guy . That evening we went back to Allies and after I asked many questions and we made the decision to take Rudy home with us. We did not go into this lightly as puppies can be a lot of work and it is a commitment you make for a very long time.
It wasn't even a week later and I was hopelessly in love with this little guy. He is healthy, energetic, lovable little dog.
We had a great experience with Allies Pet Corner. Staff is always pleasant and professional. Store is always neat and clean.
-Jean and Tomas Hernandez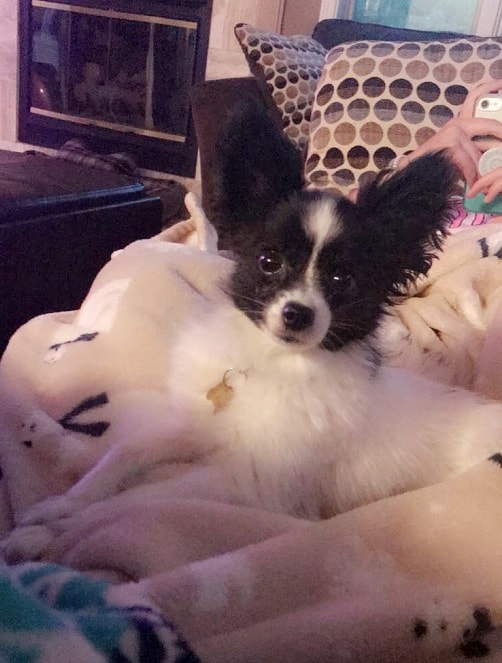 This is Dixie our Papillon we adopted in 2016. She is doing very well and now has a chihuahua little sister that has become her best friend.
-Morgan Brozak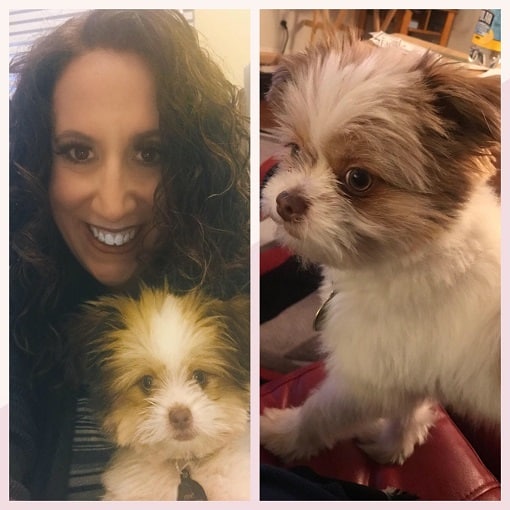 I bought my dog Opie at Alleys back in October 2017. He has been the love of out lives. I could not be more pleased at his health and temper. He has always been so friendly and happy and rarely barks which is surprising since he is such a small dog. He has recently become a therapy dog because of how well he does with people and how much joy he brings. Here are a few pictures of us. We couldn't be happier and highly recommend your pet store!
Warm regards,
Carol and Opie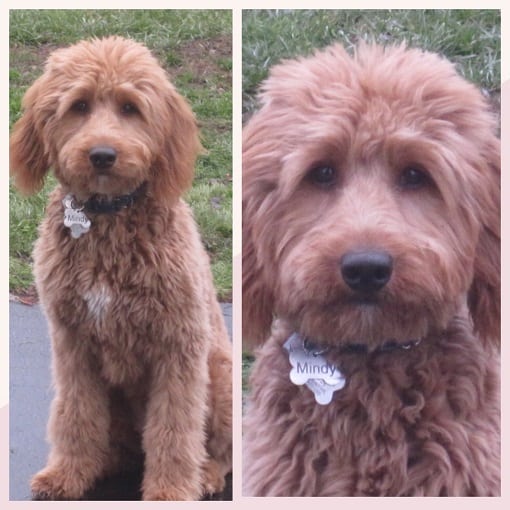 The attached pictures of Mindy were taken on December 16th, Mindy's 6th month birthday! Mindy is truly a wonderful girl! She has brought so much joy into the house. Oh, she can be trouble, but none of that matters with all of the love that we share. Mindy is now fully potty trained, thank God for that! She is also fully trained on her invisible fence. Mindy loves to run and play. She is very good at playing fetch. We hope to soon get her to catch the ball. Mindy is her Mama's constant companion. We make sure that me make time each day for loving, and it is both of our favorite time of the day. We cannot imagine life without our beautiful, sweet, and loving girl. Thank you!
–Pauline M. Muehleisen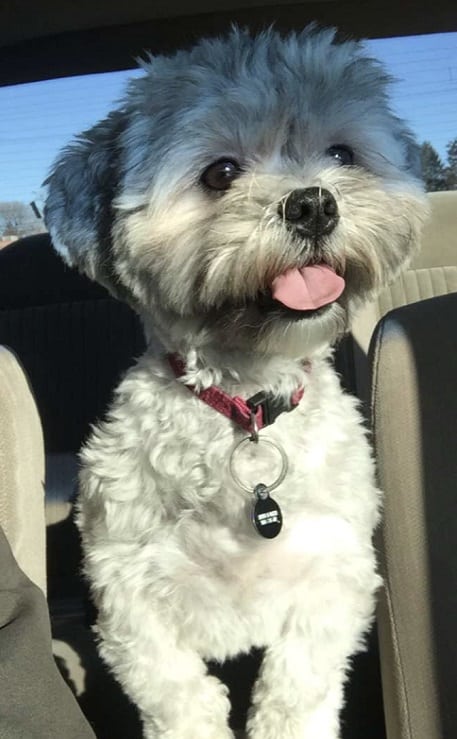 We got Ava as our second dog and she has adjusted extremely well to the new environment. Her and our dog before her have become best friends and she is so well behaved. She's a cuddle bug at heart, and she loves to play. We got her spayed and her vet appointments have all gone well. She even does well with nail trimming, haircuts, and teeth brushing. We love Ava, and would definitely be happy to go to Allie's Pet Corner for future puppy/dog needs.
Thank you guys again, happy holidays!
 -Ryan Tait and Breanna Schultz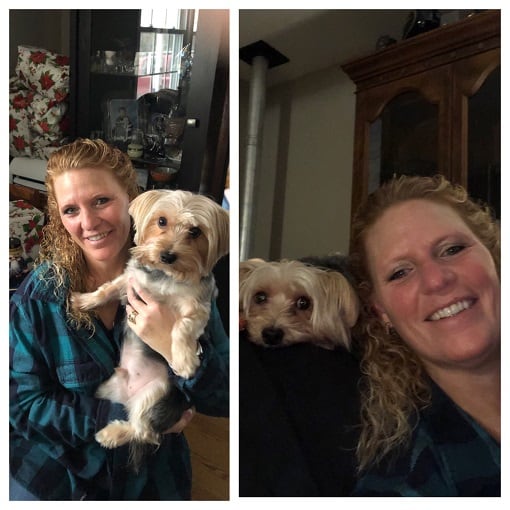 We purchased Toby about 2 years ago.   It was a difficult time in our lives, we lost our dog Buster after having him for over 16 years.  As well as a few other person losses as well.  When we saw Toby we knew he was the perfect fit for us.   He fills our lives with lots of love and joy.  He's such a care loving dog.  We don't know what we would do without him.
Thank you Allies for having Toby, he's our little man.
Thanks,
Cindy and Chris Schoen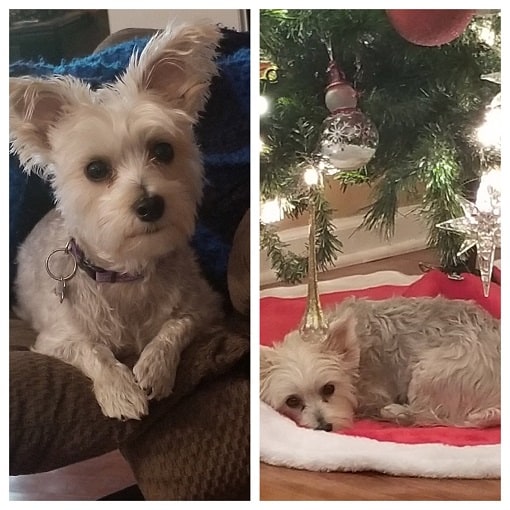 Here are 2 pictures of my Molly!!! She is such a lovable, cuddly puppy! Yes, I still consider her a puppy as she has so much playful energy!!! She loves cuddling with her daddy on the recliner and loves sleeping under our Christmas tree. Molly was a gift to me for Mother's Day from my husband. I saw her in the store while picking treats up for our other dog. I snapped a picture of her and sent it to my husband and said isn't she cute. That night I showed my two daughters her picture and said isnt she adorable she looks like a Molly! The girls fell in love with that picture and even more so when they met her. She completed our family more than we thought we needed.
We love our Molly!!
Thanks,
-Gracie DiCesare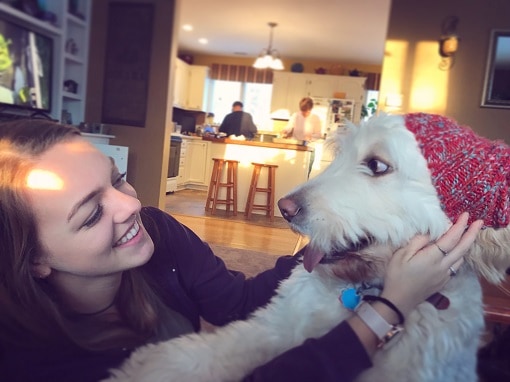 My puppy's name is Mercury. Contrary to popular belief of the sun, Mercury is the center of my universe. We are the greatest friends since I picked him up at Allie's! He is goofy, loving, and the best hiking partner. After bringing him home from Allie's, my home has been filled to the brim with joy. He loves to cuddle and go for car rides. He is happy as long as he is by my side. Thank you Allie's for providing me the perfect puppy! We could not have a better life together.
-Emily Kleiner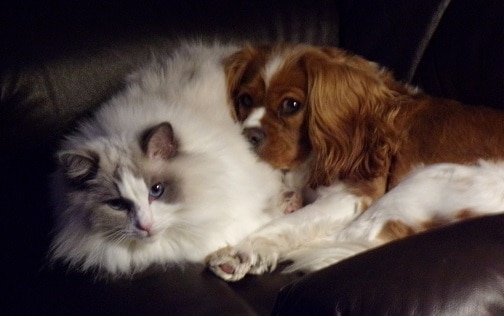 It was a pleasure talking to you Thursday, and discussing our Cavalier Gabby.  As I promised attached is a picture of Gabby and her bud Bella.  Even though we indicated that there may have been some issues early on with her, she is still a loving and adorable companion. As with all creatures she has her own temperament and personality.
-Tom and Lin Calmes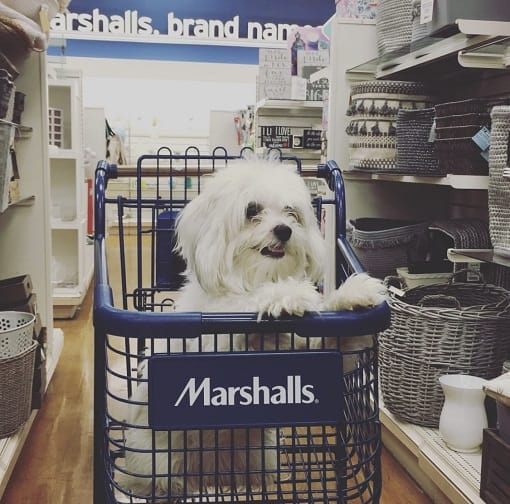 This is lulu i got her feb 15 2017 she is doing great!  she is healthy and energetic I love her soo much and i am glad she is my fur baby! As you can see i take her everywhere i go
-Merve Bilgin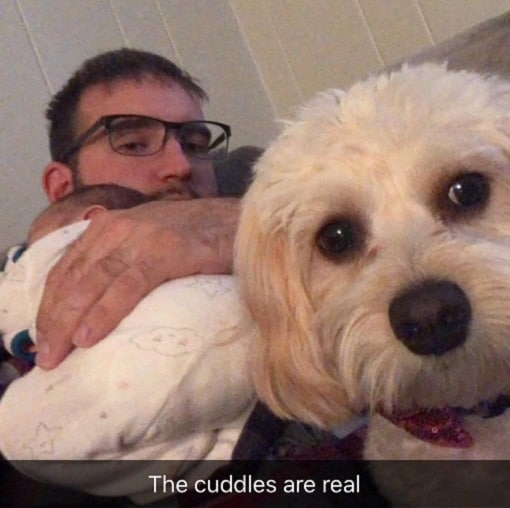 Ava our Cavachon is doing great. We adopted her February 28th, 2018. She is super obedient and loving. She enjoys her walks, playing fetch and letting people know our front yard is hers. She is awesome with our four month old baby, and our five year old. At only one year old she knows all her commands from sit to place. She just turned one on December 18th also.
-Joe and Alecia Hoefen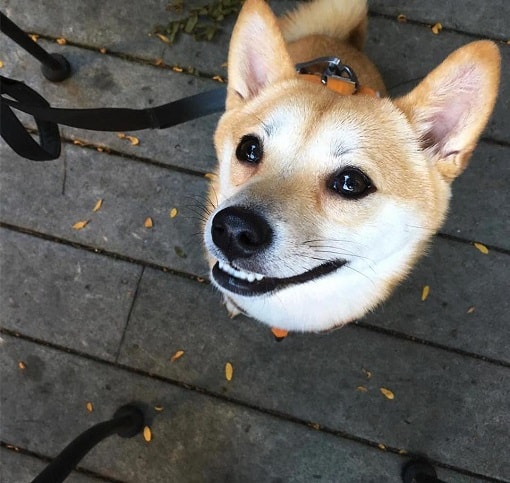 I am a red Shiba Inu but I sometimes get confused as a fox. My humans (Bill and Caitlin) scooped me up from Allie's Pet Corner almost two years ago. They were looking for me for a while and were very excited when we first met. It was love at first sight! I enjoy long walks at Highland Park, car rides, and socializing at Half Pint and Tap & Mallet (which is where this picture was taken) what can I say?  I smile for beer! Cheeeese!!!
Thank you!
Bill and Caitlin Court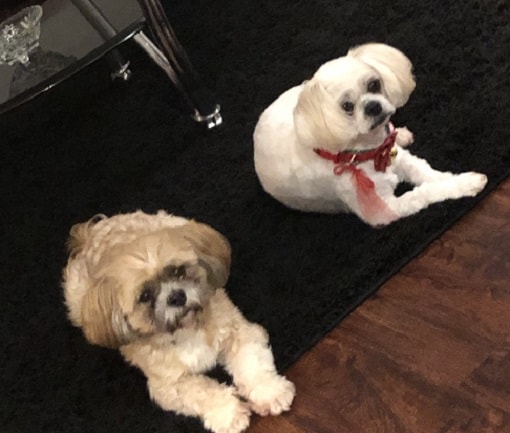 Nala has been a joy to the family! She loves playing with her toys and loves playing with her brother Copper 🐾 these two have grown so close together. They have the same mom and different dad. Nala loves taking walks with her mommy and is doing a great job with listening and playing in the park without a leach! Yay Nala! We are so happy for Nala to be apart of the family 🐶
–Shalonda White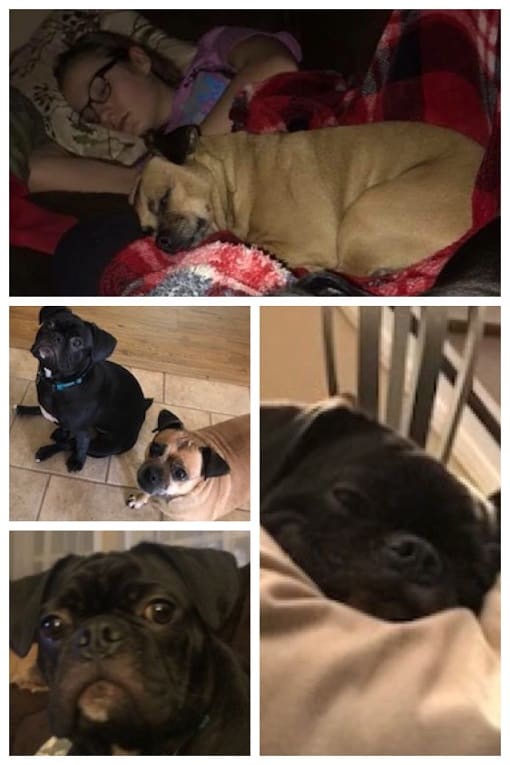 This is Riley, she is a Frenchie/ pug mix (Best of both squishy face dogs). She just turn one a couple weeks ago. I went to the mall to buy shoes for my trip to Vegas, as I usually do I stopped to look at puppies. I had recently lost one of my fur babies and was very set that I wasn't ready for another dog. BUT as soon as I saw her I called my husband and told him all about her. She came home with me that night. From that day on she has been our world. Her older sister(which we also bought from allie's 10 years ago) wasn't to happy with us at first but they love to cuddle now. She is a very healthy, happy and full of energy. Her only down fall is she snores like a grown man but I wouldn't trade it for anything.

-Shirley Sinclair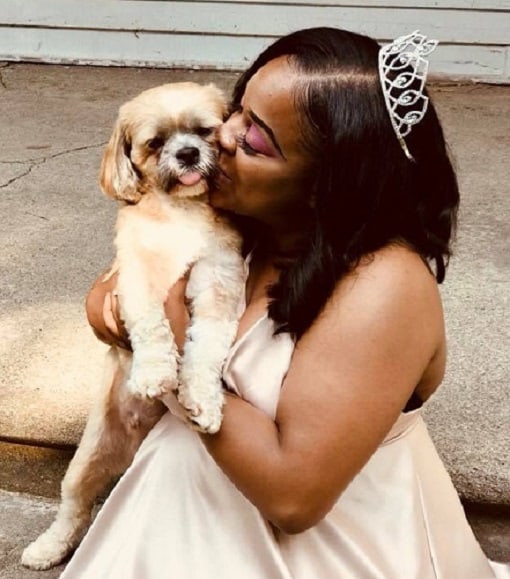 Copper is doing wonderful!! He is apart of my family. Everyone loves him. He is a great companion. He loves going to my mothers house and playing with her dogs. I gave him a Birthday party when he turned one and everyone had a great time. I take professional pictures with him! He is my baby/son. I'm so happy that he is in my life! 

-Shalonda White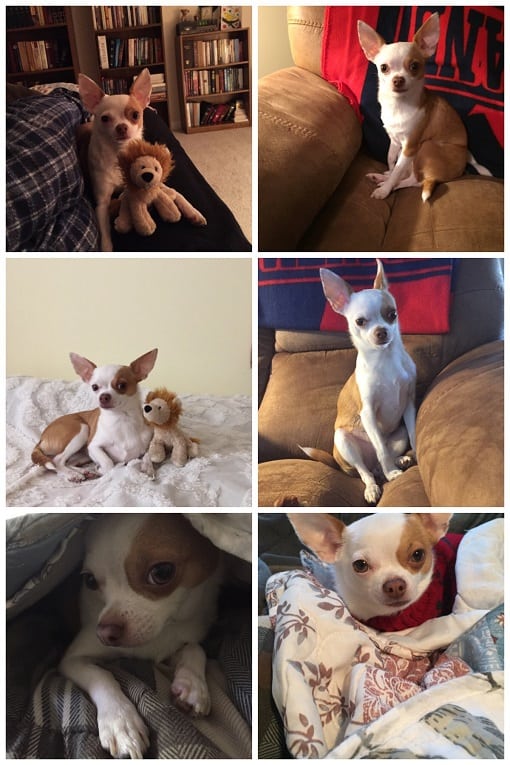 This is peanut! We purchased her from allie's two years ago. She's a beautiful chihuahua and we just love her so much! She's so smart and such a blessing, thank you!
-James Wilson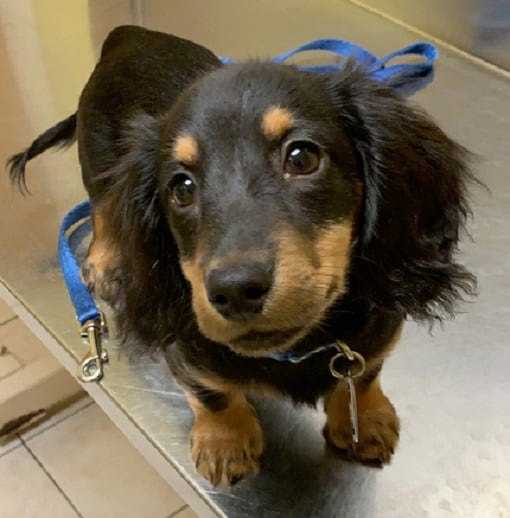 Meet Rex! Our 14 week old pure bred miniature dachshund that we bought from Allies! He has been nothing but a bundle of joy to our family and everyone he meets! He is best friends with his sister Liberty a German Shepherd Sheltie! He is so well behaved and a great snuggler! We couldn't possibly love him more!
-Emma Hosmer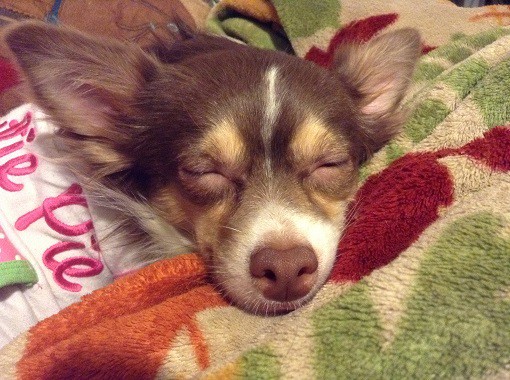 This is my Sleeping Beauty Sierra. I purchased her from Allies Pet Corner last year. I saw her on the website & immediately fell in love with her & knew I had to come there to get her, I do not regret it she is a wonderful smart dog & spoiled. I love her so much!
-Amy Howard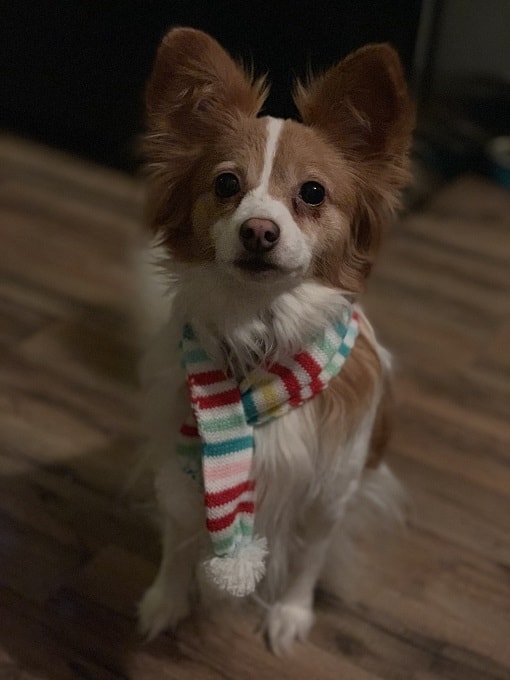 Here is a picture of our sweet little Dixon bought in April of 2015. He is the nicest boy well behaved little boy! He is the first to jump in your lap when you are feeling sad and he loves meeting new people. He always is the rule keeper among our little pack. He recently went through obedience training and at the end of class obedience test he came in 4th place out of 20 dogs!
-Cara (Stacey) Wojtylak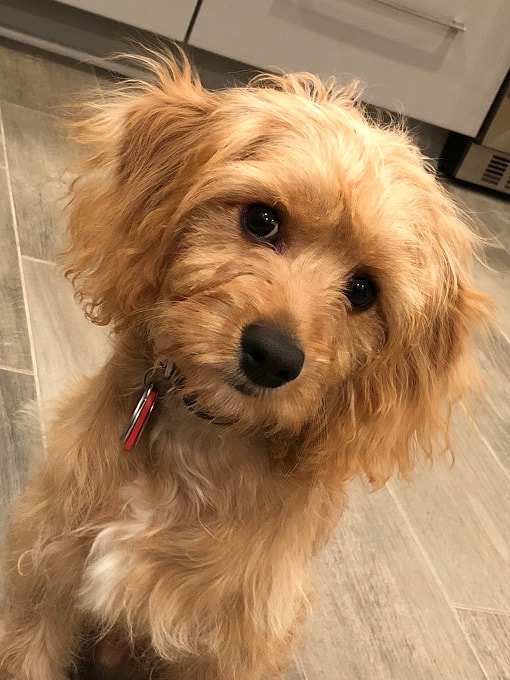 We purchased Charlie 2 months ago now. He is a cute little cavachon. we got him at 9 weeks old and the employee was very helpful and patient in letting us spend time with all the pups and selecting the right one for our family. they called us a few days later to check on Charlie and see how he was adjusting to his new home, and making sure we were prepared and answer our questions. I don't know who to thank (breeder or owner), but charlie was crate trained so the night transition was easy for us. Charlie had a little hiccup at the vet and needed dewormers,  I contacted the owner Jeff and he promptly and professionally helped us with it. Charlie is now a happy, healthy part of our family. The people at Allies pet corner are caring, and really seems to be looking at whats best for their pups. I would definitively go back there for another pup. Charlie is just the center of attention and well loved and such a perfect pup. Thank you Jeff
-Dr Julie Labrecque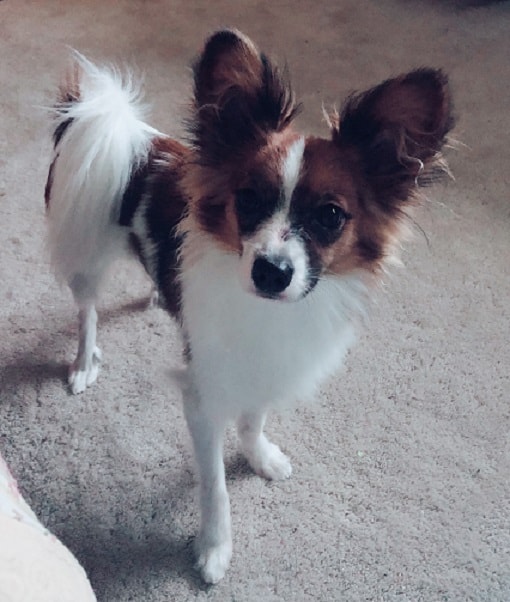 This is Mochi! He is a male papillon I got from your shop back in February. He is now almost 12 months old. Time flew by so fast! He was and is still very friendly, healthy and well socialized. He was definitely worth the cost!
-Leilani Dawkins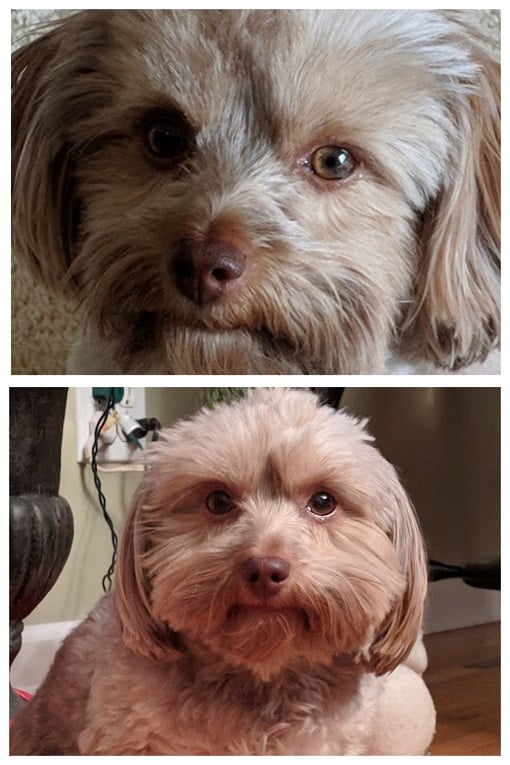 This is Ruger… he is a 2 1/2 year old Dorkie and he is THE BEST DOG EVER. He loves to take walks and is very happy and healthy!
️
️
️
-Linda Gorczynski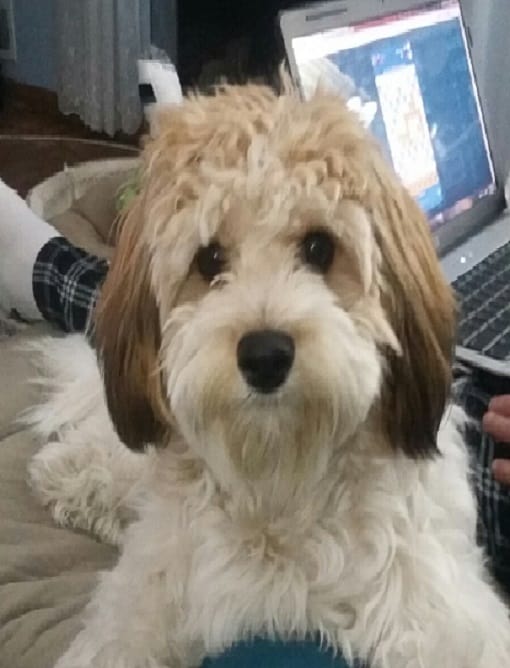 Purchased our wonderful dog Oct. 24 2017, she is wonderful. She brings much joy to our lives and our friends.She is a cavachon.
-John Pawlukiewicz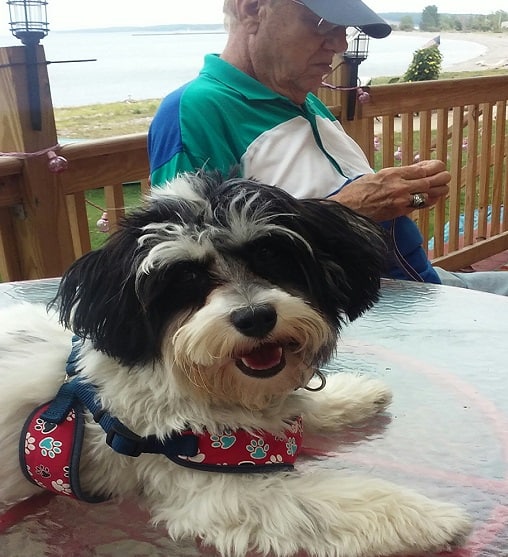 Rosie is almost two years old January 1st she has been a joy she is so well behaved loves people loves dogs very attached to me she is very easy to live with not demanding couldn't ask for a better dog love Allie's pet store.
-Cris Swarts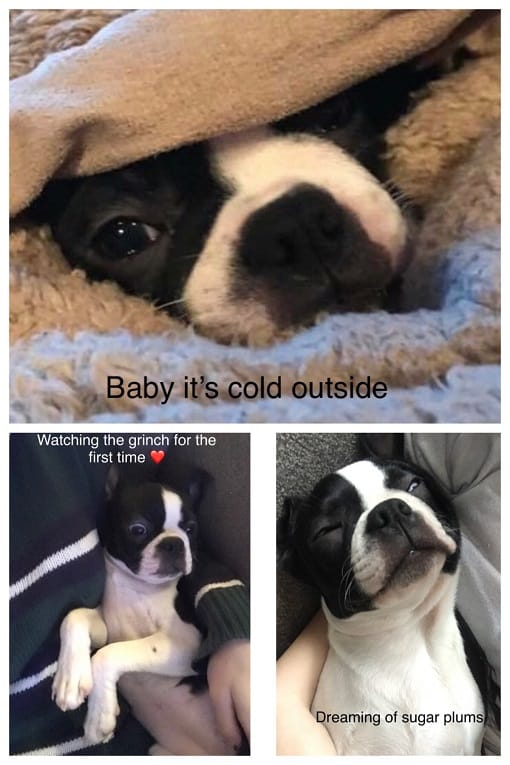 My Daughter and I walked into your store and saw this little Boston Terrier and immediately fell in love!  Your staff was very helpful in telling us about the breed and anything we needed to know.  We were very impressed with your store policies and loved that we got a phone call after our purchase to check up on our Pippa.  She is so easy to train and has such a great disposition- we couldn't ask for a better puppy! I would definitely recommend this store to everyone and would buy another animal from here again.  Thank you for completing our family. ️
The Fischer Family 
And Pippa too!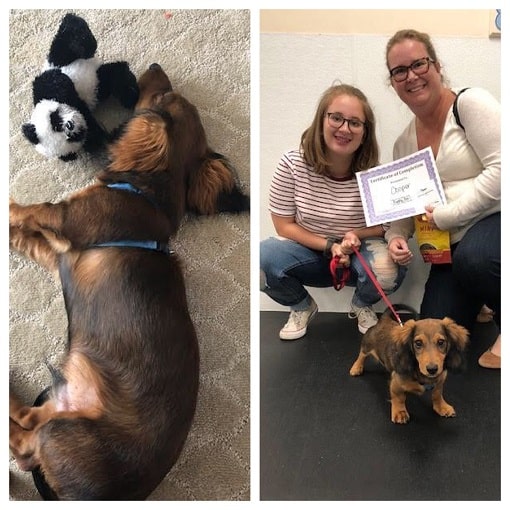 We thought that we would send along some information on our Mini Dachshund, Cooper that we got at the store this past summer.
He was just a little baby when we got him, and while he still looks like a little man, he is roughly the double the size at the ripe old age of 7 months!
Cooper has blended in perfectly with our family! He is just wonderful! He passed his Puppy class, is a regular and well-loved participant at the local puppy play groups, and he keeps both his canine older siblings entertained while being adored by his human ones.
Overall, he's just been great! Thank you for all of your help and support when we got him! Your staff was spot on!
Thank you for all that you do!!!
Best Regards,
Phil, Laura, Delilah, Vivian, Spencer and Cooper  Ricci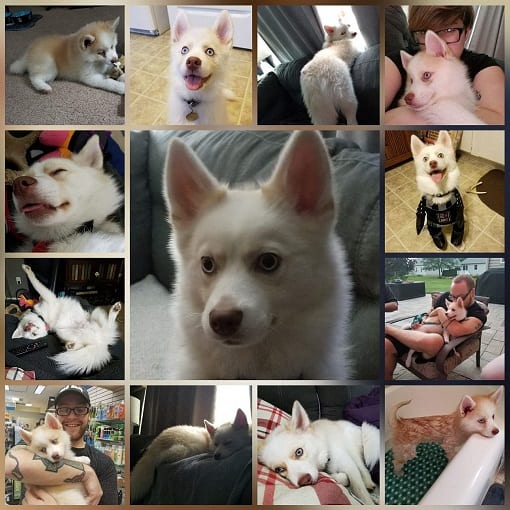 Meet Synyster! Aka – Syn, Synna, Synnabun, Bubba, Bubs, Pupperz, or simply My Best Friend!
In april 2017 my wife and i walked into allies pet corner to look at the cute puppies after a busy work week. we immediately noticed this tiny little burnt marshmellow of a pup and asked to see him. my wife heard him whine and said absolutely not, but the next day she surprised me by going back and we adopted that little pomsky that resembled a burnt marshmellow and named him synester (aka syn, synnabun, bub, bubba, pupperz hahaha).
Syn has been the lifeblood of our home, he is there with his cat siblings sitting on the window sill basking in the morning sun or watching the cars go by, is the best at taking long naps with you on the couch, or sneaking your fries or pieces of your mcdonalds cheeseburger either by hook of the puppy eyes or crook of a quick grab. he is always up for selfies, snuggles, playing with the neighborhood kids, other dogs and kitties. he is beloved by our family members, friends and neighbors and knows he is a little star of the neighborhood. we did not go in that random sunday planning on bringing home a puppy, but we did and he has become a core part of our growing family ever since.
-Ryan & Claire O'Connell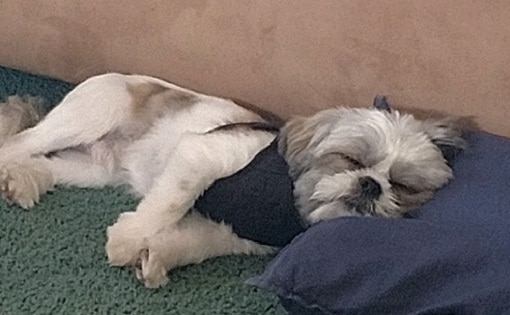 We purchased a shihtzu that we named Goliath for his giant personality last September and he has been a great pet and is part of the family the staff at the store was great and very helpful thank you
-Robert Bump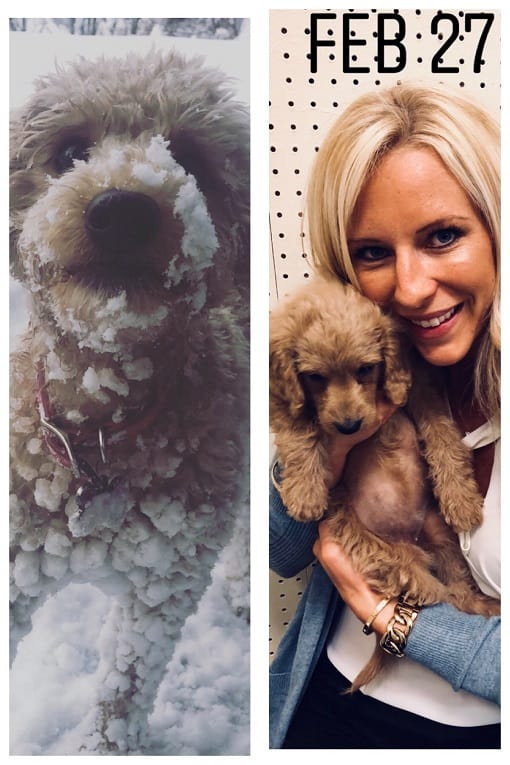 I purchased Gemma my mini golden doodle on February 27, 2018. I have attached a picture of the day I got her and then a most recent picture of her playing in the snow.
She is doing great.  Very energetic and as loving as can be.  She is the perfect addition to our family.
Thanks,

Emmy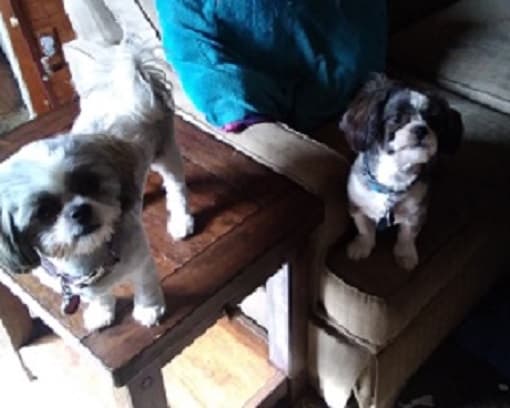 In the last 2 years we got 3 shih Tzu's from Allie's they are the love of our lives. Our daughter has some autism and maya our 2 year old shih Tzu is her best friend!!! She has helped her so very much. The twins Bella and Charlie just turned 1. Charlie helped my wife recover from the death of our 13 year old cockapoo. Bell is my special girl and is helping me with a Cancer scare that I'm going through now. Thank you so much!!!
-Robert Gent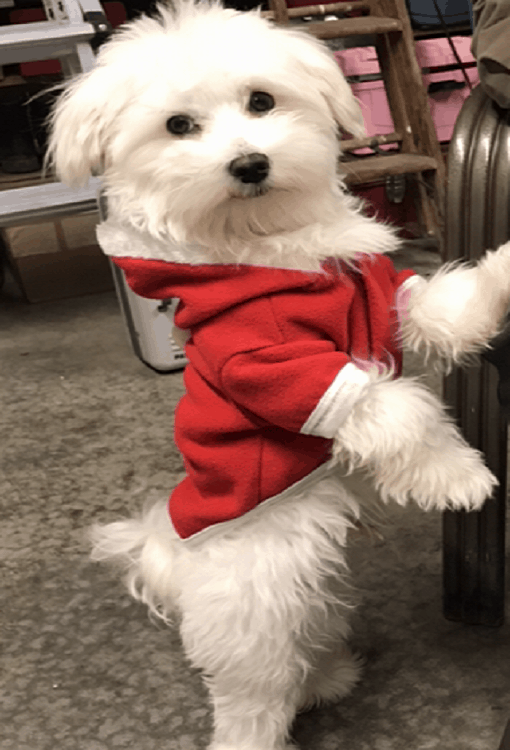 This past September we visited Allie's Pet Corner, and it was love at first sight! We fell in love with this adorable little Maltese puppy, we now call Logan. We couldn't leave Allie's without him! He's brought nothing but joy to our lives and is a wonderful addition to our family! He's a very happy, playful little guy. His favorite thing to do is play fetch!..and he loves to cuddle! He also loves people and other dogs:)    We are so very happy with our little puppy and can't imagine life without him! Thank you Allie's!
-Stephanie and Mark Bisig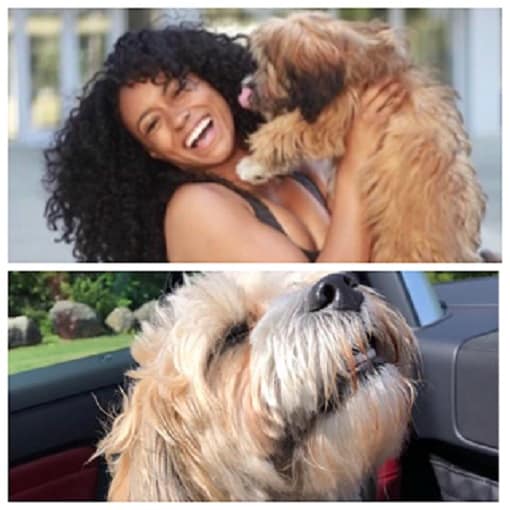 This my darling is the fabulous Lola Guadalupe. We adopted Lola two Christmases ago and our lives have not been the same since. She is the sweetest puppy in the entire world.  Her personality just sparkles everywhere she goes. She warms everyone's hearts that she comes in contact with. Not to mention she's the best snuggle buddy you'll ever meet and loves to curl up to a good movie. She's everything we didn't know we were missing.
-Andria Dahhhling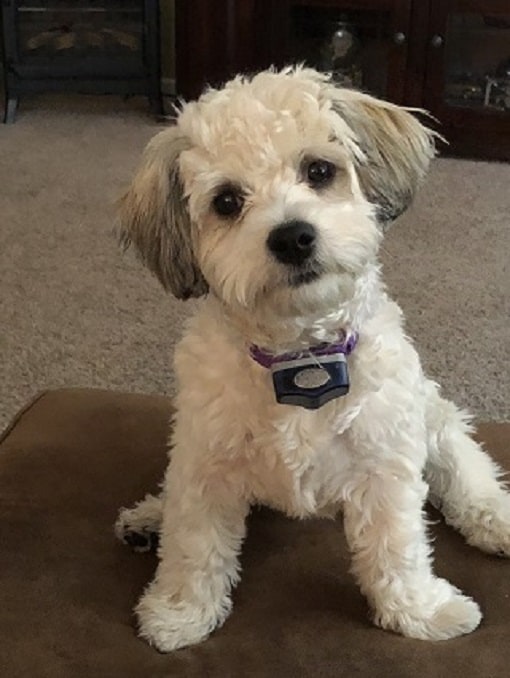 This is Daisy she is a Havanese Bichon. She will be a year old on Christmas Eve our Christmas miracle. The reason I call her a miracle is because that is what she truly is for me. I was going through a real bad time in my life last Christmas for many different things. I am a junior in college and we got Daisy in the spring semester of my first year of college. She brought the happiness and light I needed in my life at that time. She was my first real smile I had in months when I got her. She is an amazing cuddler and loves new friends dogs and humans alike. Even though my family dog didn't like her at first it didn't take long till Daisy stole another heart. She enjoys swimming, walks, and cuddles. I cannot thanks Allies pet corner enough for this amazing loyal dog.
Thank you,
Katelyn Bean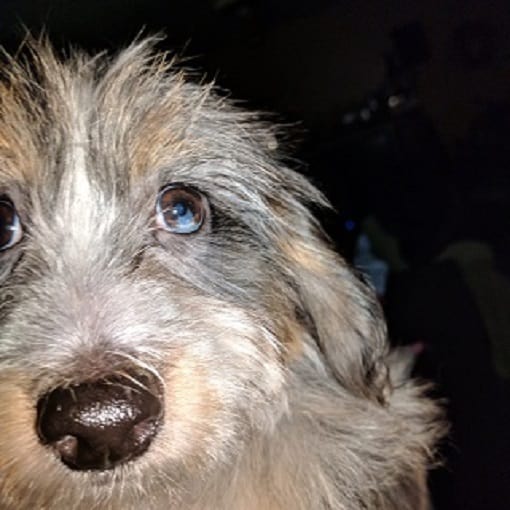 I named my Moxie The Artful Dodger (Dodger for short) and yes he lives up to his name! He is the very best thief! I have caught him twice with moms (me) yarn with no idea when he had the time to steal it, let alone the how! It's almost like he breaks out of his kennel at night and cases the house for treasure he can take back to his den! He is loyal and a rascal that has yet to slow down from his puppiness! He is usually a mess and slightly resembles an old hippie! I love him dearly! Thank you for bringing him into my life! =)
Sincerely,
Deirdre and Dodger =)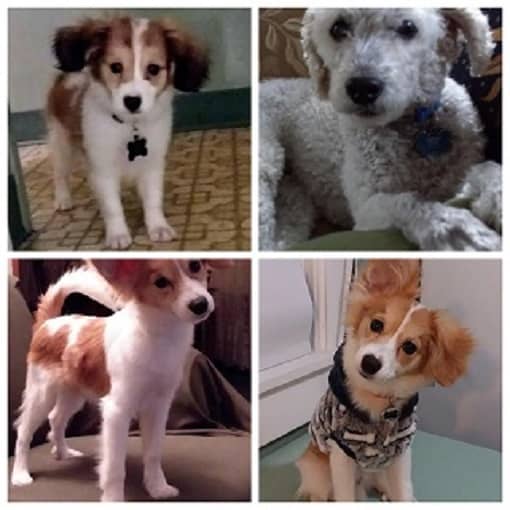 I got Scottie Lucian from you not this last labor day but the year prior.  I remember it very well because my beloved poodle had to be put to sleep because he was peeing blood and had cancer.  I also got Peanut my poodle from you about 9 years prior.
Peanut was everything to me because he was the only thing I had left after my mother's decline with dementia as she went crazier and crazier, and then she died; all I had left was Peanut. He got me through, if it wasn't for him I wouldn't have made it.
I got Scotty never to replace Peanut, Peanut could not be replaced, but I always promised Peanut that I would get him a little brother or sister the moment I would be financially stable enough to.
It feels like I am raising up a baby brother in Peanut's memory, because I always promised Peanut I would get him companionship after his sister my black lab died.
The day I came to your pet store to get Scotty, when they put me in that little room to visit with him for the first time, Scotty ran around in a circle and threw himself at the wall and then looked at me stupid. I'm like yep, that's the dog for me!
Scotty is the beautiful papillon that was quite the handful when I first got him, but he has now grown up very beautifully!
Thank you for having your pet store in the mall, at the time I needed Peanut and at the time I needed Scotty.
I always knew your pet store was there because it was in the mall and me and my mother walked it often.
If your store was not there I may have never gotten Peanut the poodle for her, which was a dream come true for her, because she always had wanted a poodle! And I blessed her with one before she got sick.
Thank you.
-Kathy Z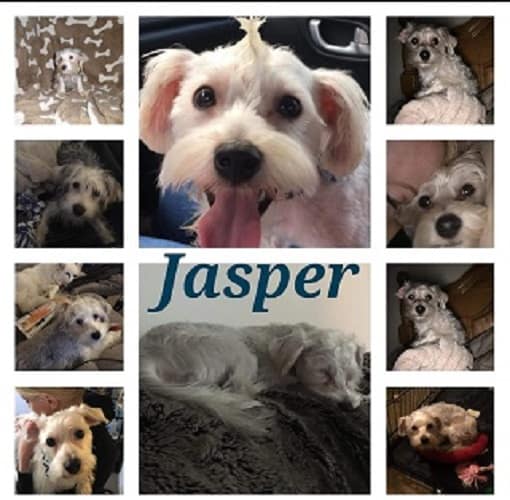 We bought our yorkiechon Jasper aka "stud muffin" in November of 2016. My experience has been nothing but great. Jasper had been at the store for a while (about 5 mths) when we bought him. We'd come in on the weekends and he grew on us. Jasper is healthy, smart, and full of personality. He will try to give kisses with raw hides in his mouth and get upset when he can't, hes a little horder and runs around stealing our socks and hiding them… it's to cute to stop, and he loves to go outside with his big sister our 13 yr old Eskimo. I've brought him into the store a couple times to visit the employees that got to know jasper or "jack" as Corey named him. I was nervous to purchase him, our first pet store puppy but he is one of the best purchases I ever made. I wouldn't think twice about getting another dog from your store and your breeders. This group of pictures starts in the far upper left with his allies pet corner pic and his progression from there.
-Julie and Keith Nutt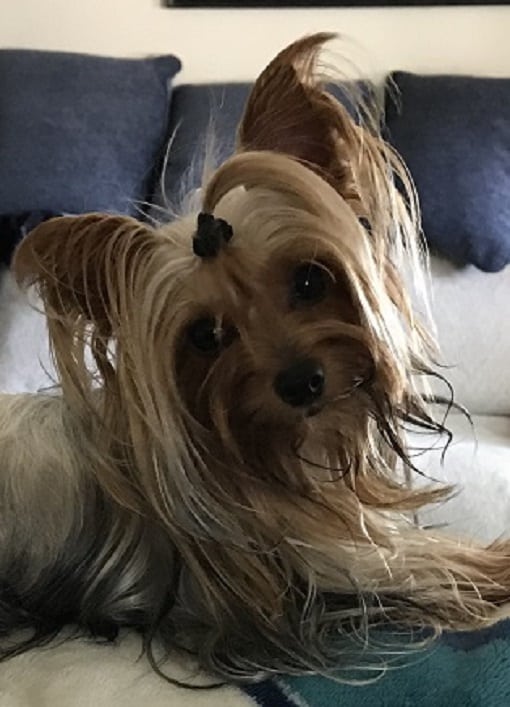 Roxy will be 2 on January 16, 2019. She has come along way. She is a beautiful young lady. I am her human owner. I love this little girl to the moon and back. She is healthy and energetic. She is my everything. As you see in the picture, she is beautiful. She loves having her hair put up.  So this is my little angel!!!
-Renee McMeekin
(Her Human)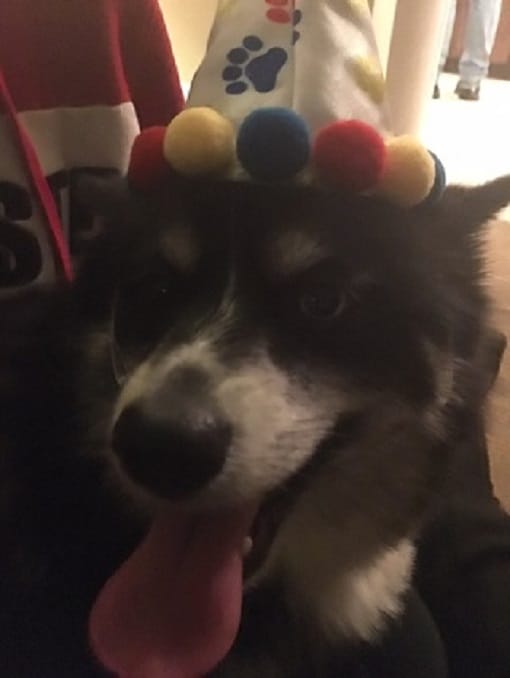 We adopted our Pomsky puppy from Allie's Pet Corner in February of 2018 and named her Kiki. We love her beyond words and she is doing so well with our family. She recently celebrated her 1st Birthday on 11/26 and this was her on her special day!! Thank you for our beloved family member, she is the best!!
-Connie Shedrick
I purchased Lola on 9/15/18. I went in to Allie's Pet Corner just see the adorable puppies. I had no intentions on purchasing one. Then I saw her! I was hesitant to purchase from a pet store due to the stories that tend to circulate. I asked to see her and spend some time with her. I ended up falling in love with her. She was well tempered, lovable, clean and appeared healthy. I made the decision to purchase her right then and there. I have had Lola for 3 months now. She is one of the most intelligent dogs I have ever owned. She is healthy, beautiful and I would not know what to do without her. She has been a blessing. Thank you Allies Pet Corner!!
-Yari Brauen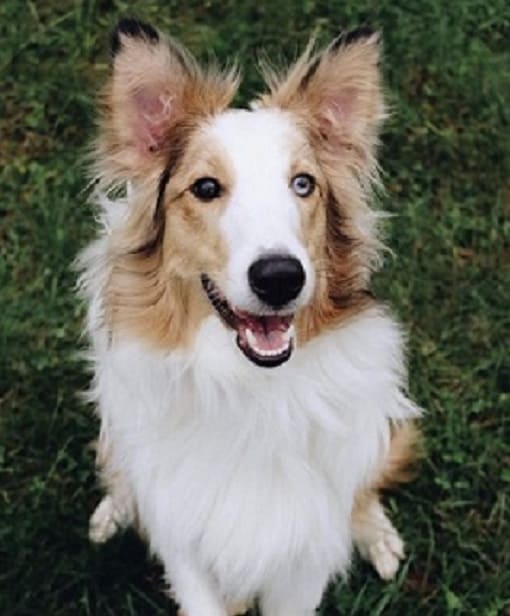 This is Lady, our beautiful Sheltie we purchased from Allies Pet Corner in 3/2018. Shes now 11 months old and loves to be around her mom and dad. Lady also loves to run around in the snow!
-Bethany Frate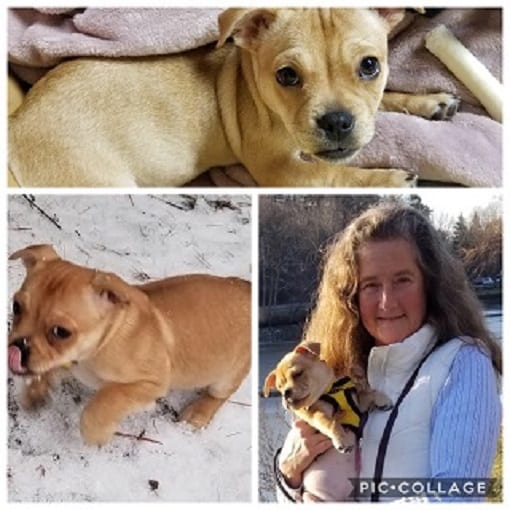 Ginger in a short period of time has won our hearts for a lifetime.  She is playful, loving and a wonderful companion.  She loves going on walks and is very social.  She enjoys meeting both other dogs and their owners.
Life isn't complete without a dog.  I couldn't be happier.  Ginger is simply perfect.
-Suzanne Thompson
Address
660 Miracle Mile Dr
Rochester, NY 14623