With a spectacular range of puppies for sale, Buffalo NY can still enjoy the little bundles of joy that Allies Pet Corner has to offer. Only a short drive away, Allies Pet Corner helps you find the right pup for adoption, right here in New York. 
Sign up on our website to see the new puppies up for adoption every week, or visit our store and fall in love at first sight. See our Available Puppies here. 
Puppies for Sale Buffalo NY 
Are you in Buffalo NY looking for a companion to come home to every day? (1) A puppy is a perfect choice, a companion who will be there for you day and night, providing you with unconditional love and loyalty.
Whether it's a little baby pup or a sweet old senior pooch, there are few things in life more heartwarming than adopting a dog and giving it the loving home it deserves.
Forbes
Only a short drive away, New Yorkers can find the puppy of their dreams at Allies Pet Corner. Sign up to see new puppies available for adoption or come into the store to see the puppies who are ready to find their forever home today.
Why Choose a Puppy in New York? 
When choosing a puppy, it can be tempting to go outside of New York to find the perfect breeder, but dealing with breeders on your own can be difficult. Be careful of putting down a deposit online.
At Allies Pet Corner, we work with responsible, licensed breeders across the state of New York so that you can bring home a happy, healthy puppy, complete with a health guarantee.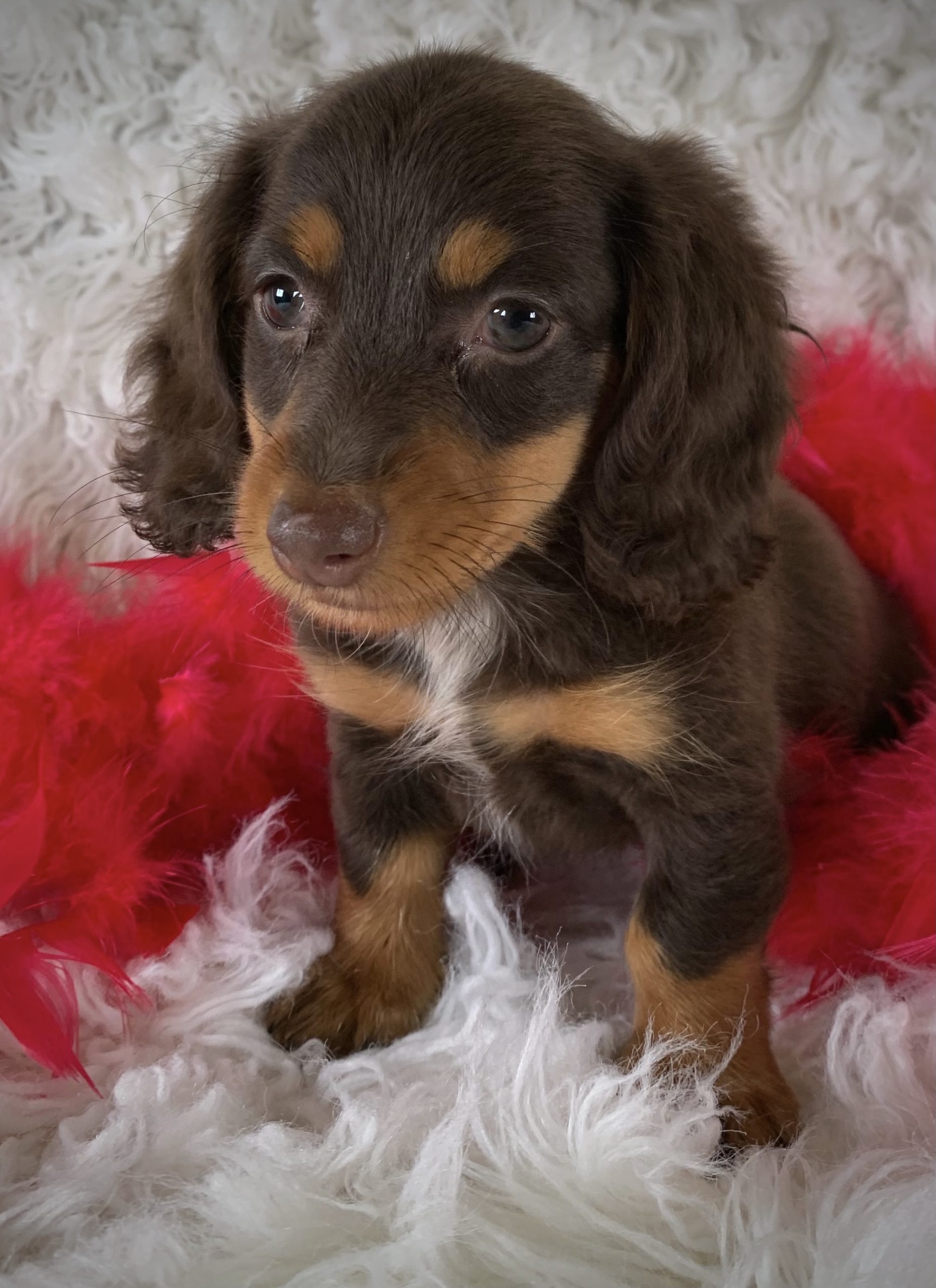 Choosing the Right Puppy for You 
When you are looking for a puppy, it's important to consider what you are looking for. While one puppy may be cute, they may have needs that are unique to their breed, or you may be looking for a different kind of demeanor.
It's important to choose a puppy that you can reliably take care of while still enjoying their company. If you keep your heart open, who knows which one you might fall in love with.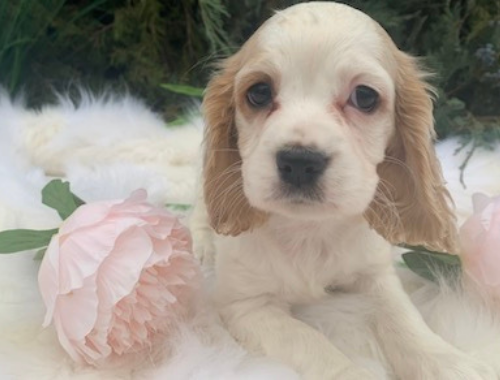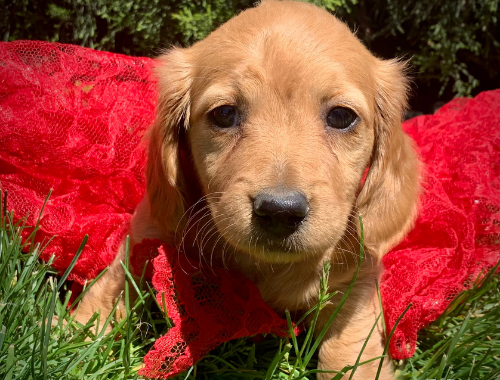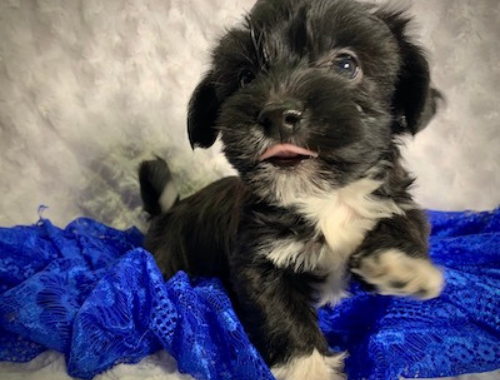 Labradoodle Puppies
Classically referred to as the "teddy bear puppy," these dogs bear a close resemblance to the stuffed children's toys, even as they grow into adults thanks to their short, curly hair. Some breeds have short wavy hair instead, enhancing the look. 
These puppies, a mixture of Labrador and Poodle, are the perfect addition to any family looking for a friendly giant. Depending on the breed, labradoodle puppies can grow up to be medium to large-sized dogs. These puppies are agile, and their favorite activities often include going on long, sociable walks with the family. 
Cavapoo Puppies 
For loving companionship, few breeds compare to the smart, cuddlesome, and playful Cavapoo, who are the popular, heart-melting offspring of a Cavalier King Charles spaniel and a miniature or toy poodle. A friendly social butterfly, Cavapoos are gentle with people and other pets, and they love to be where you are all the time! A Cavapoo is a terrific pup for first-time dog owners, families in search of an adorable playmate for children, or seniors who want an endearing companion. Adopt an adorable cavapoo today through Allies Pet Corner.
Teacup Yorkie Puppies 
Teacup Yorkies are the perfect addition to any household. Known as quiet yet exceedingly loyal companions, these Yorkies remain small throughout adulthood, almost as if they never grow out of being puppies.
If you are looking for a loyal companion, a teacup Yorkie is a dog that will be by your side from the moment you get home in the evening, until you go to bed at night. These dogs love nothing more than to spend time with you and get fresh air with you on a daily walk. 
Bulldog Puppies 
Bulldog puppies are adorable in every way, with their wrinkled noses and floppy ears. These pups grow up to be small-to-medium-sized dogs that are deeply trusting and always looking for ways to interact with the family. 
These pups are caring and gentle, great around children, and often have a fondness for being coddled themselves. No matter if you are looking for English, French, or mini bulldogs, we can help you find the perfect match. 
Mini Dachshund Puppies 
These adorable pups are the perfect addition to any family. Between their affectionate demeanor and wet noses, they are in the perfect position to steal your heart away. 
These puppies are well-known for their excitement; even as adults, they are rambunctious and loyal in the best of ways. The best enrichment for a dachshund living in New York is social time with friendly dogs or active time outside where they can freely dig and run.
Whether you are looking for a short-hair or long-hair pup, we have mini dachshunds with a wide variety of color patterns and coat styles regularly available for adoption.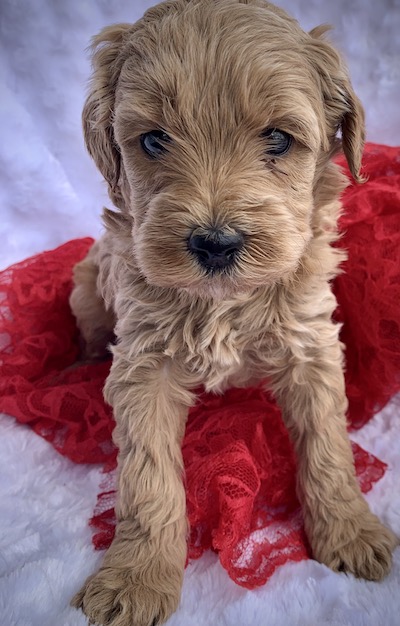 Only Puppies from Licensed Breeders 
At Allies Pet Corner, we value the quality that comes from responsible breeding. Not just in our puppies, but the joy they will bring to you and your family. 
We provide a connection for upstate New York residents to find puppies from reputable breeders across the state, with a variety of breeds available for adoption. We only support licensed breeders in the state of New York who follow the regulatory system for healthy puppies. 
Everything matters during the early stages of a puppy's life, especially the cleanliness of their environment, and the quality of food they are given. These breeders must follow guidelines to ensure that they are breeding healthy puppies from healthy mamas.
You deserve peace of mind knowing that your puppy's health is in good hands before adoption. With this attention to detail and the quality of care the puppies are given before you come into their lives, you will be able to enjoy their cuddly affection for many years to come.
A Healthy Puppy is a Happy Puppy 
A healthy puppy is a happy puppy, which is an important sentiment to understand before you come in looking for a little bundle of energy. 
Part of having a dog in your life is the responsibility that comes with it. This is more than just making sure they are fed, and the water bowl is kept full; it involves regular visits to the vet to keep them in good health. 
It means multiple walks a day and quality bonding time to ensure they get enough unconditional love back from you, and plenty of toys to keep them entertained and enriched while you're not home.
Having a dog in the family can bring so much joy to your life, so it's your responsibility to keep them healthy and happy in return. Whether you're visiting one of Buffalo's iconic dog parks, or making friends at the nearest New York dog training facility, a dog's life must be kept interesting for them to be fulfilled.
Keeping up-to-date with vet check-ups and following veterinary advice and precautions is a must, as well as sticking to a healthy diet. By providing them with enough activity and enrichment during the day, you two can both settle down for a quiet time at the end of the night.
Are you ready to bring home a four-legged bundle of joy? With our puppies for sale Buffalo NY residents only need to make a short drive to discover their forever pup.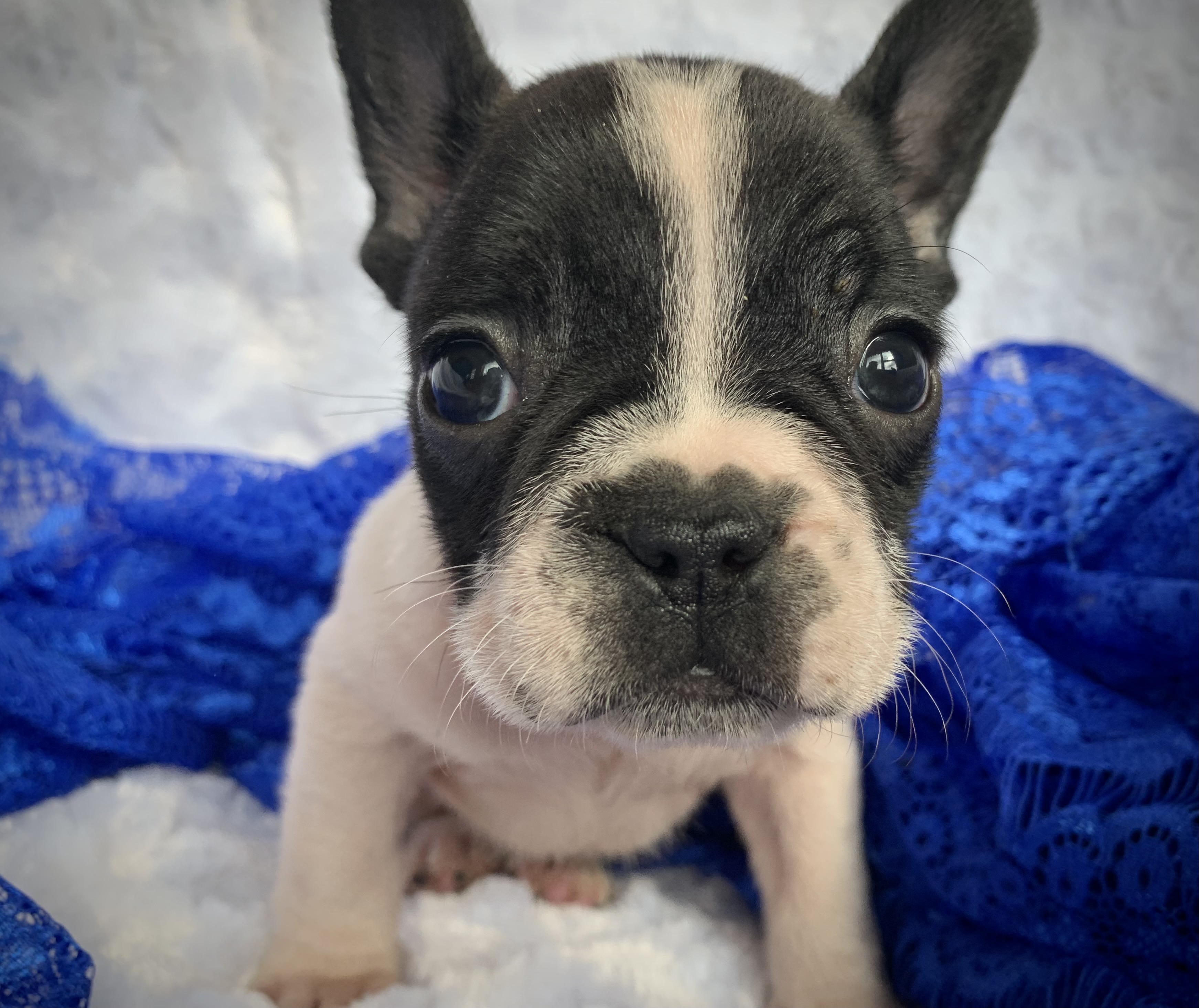 Find your Buffalo, NY Puppy Today 
Once a puppy, always a puppy. Maybe not in looks – as some grow quite big – but always in your heart.
One of the best things about having a dog in your house is watching them grow up and being a part of their lives from the beginning. To these puppies, you are their entire world, and they have nothing but love for you. 
Doesn't that sound like the kind of unconditional love you want in your life? Everyone deserves to experience pet ownership at some point in their lives.
After all… Once a dog lover, always a dog lover. 
A dog's loyalty is unquestionable, and though there are vet appointments, muddy paws, and slobbery kisses to deal with from time to time, there's nothing more fulfilling in life. At Allies Pet Corner, we are proud to be a source of joy for New York households, and facilitate finding the right homes for all these smiling pooches.
Our Promise to New York Puppy Owners 
As a premier pet store only a short drive away from Buffalo, we understand how important it is to find the right pup.
As our promise to you, we do everything we can to ensure your puppy is healthy and from licensed, responsible breeders. We work hard to help match you with the right puppy, knowing they will be by your side for years, not just as a puppy, but also as they mature into adults. 
References:
Forbes, Ten Things You Need Before Adopting a Dog, https://www.forbes.com/sites/brandonschultz/2019/10/18/ten-things-you-need-before-adopting-a-dog/?sh=79cf4e5722d2