Are you looking for puppies for sale in Syracuse NY? You've come to the right place!
As the number one destination for puppies across New York, Allies Pet Corner is dedicated to providing puppies of all different breeds, all from responsible, licensed breeders who maintain the highest level of care for your future four-legged friend. See our Available Puppies here. 
Puppies for Sale in Syracuse NY 
There are puppy breeders all over the state of New York, but few focus on the health and happiness of their puppies above and beyond other factors. Furthermore, finding breeders without the help of a specialized service can be difficult, especially if you're looking for a specialty or popular breed that is in demand in the area.
At Allies Pet Corner, we have a wide range of puppy breeds up for adoption from licensed breeders around the state. Only a short drive to Rochester, our store is open to visitors looking to find their perfect puppy match.
No matter what type of puppy you are looking for, you're sure to find one that steals your heart and waits for you by the front door until you arrive back home. These puppies rely on you for health and happiness, and in return, they provide an endless stream of affection and loyalty.
Teacup Yorkie Puppies 
While difficult to find, teacup breeds are widely sought after because of their small size even into adulthood. Despite their small stature, however, these Yorkies have a lot of love to give. 
The perfect dog for a family looking for a quiet yet energetic addition to the family, these Yorkies love nothing more than to cuddle up next to you after waiting eagerly for you to get home in the evening. 
To enrich a teacup Yorkie's routine, provide them with plenty of toys, and frequent walks. They enjoy a consistent routine and plenty of activity – like many other dogs.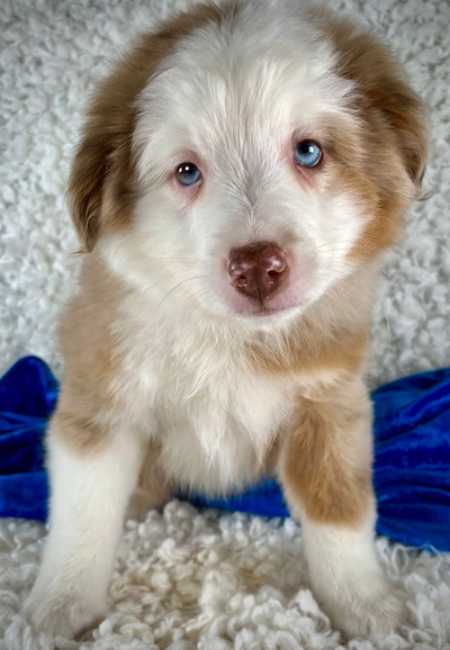 Cavapoo Puppies 
Cavapoo puppies are made with a little bit of fur, a dash of tail-wagging, and a great deal of love. At least, that's what we see whenever we have a new Cavapoo puppy come up for adoption in Syracuse NY. 
For loving companionship, few breeds compare to the smart, cuddlesome, and playful Cavapoo. This crossbreed might also be a good choice as a low-allergen pet. They are full of energy and love to be social with other dogs and people alike. The best way to enrich a cavapoo's daily routine is to provide a lot of room for running around, plenty of toys, and lots of walks where they can interact with other dogs.
Labradoodle Puppies 
Labradoodles are Syracuse's favorite breed, closely resembling teddy bears thanks to their short and wavy or curly fur and large, wet noses. These dogs are popular throughout New York as reliable, fun, and affectionate dog breeds that are always happy to spend quality time with the family. 
As sociable dogs, these pups are the best travel companions, whether it's around the neighborhood, in your backyard, or on your next road trip.
Because of their popularity, however, adopting a labradoodle can be difficult, especially when looking for an ethical breeder. At Allies Pet Corner, we only support responisble breeders who put the quality of care first.
Mini Dachshund Puppies 
The amount of affection and loyalty that these puppies keep in such small bodies is enough to melt anyone's heart. With little wet noses and tiny paws, these puppies are the perfect addition to any family.
At Allie's Pet Corner, we have a variety of smaller breeds available, with mini dachshunds being the most popular for their curiosity and energetic displays of love. From short-haired blond dachshunds to long-haired black and tan dachshunds, you are certain to find the excited tail-wagging of your new best friend. 
Visit our store to see our available puppies for yourself. While you're here, you may just fall in love with the perfect match.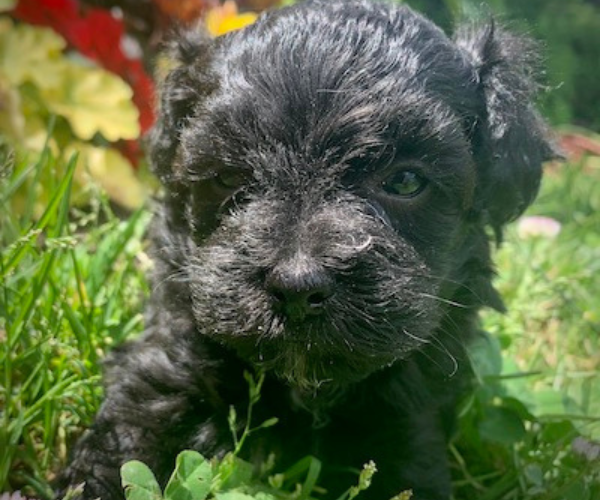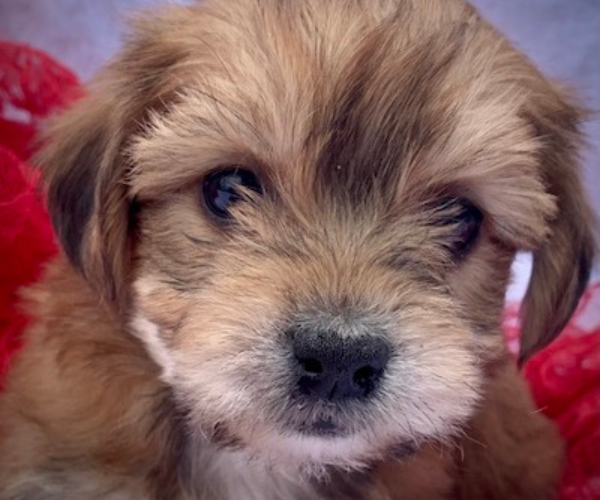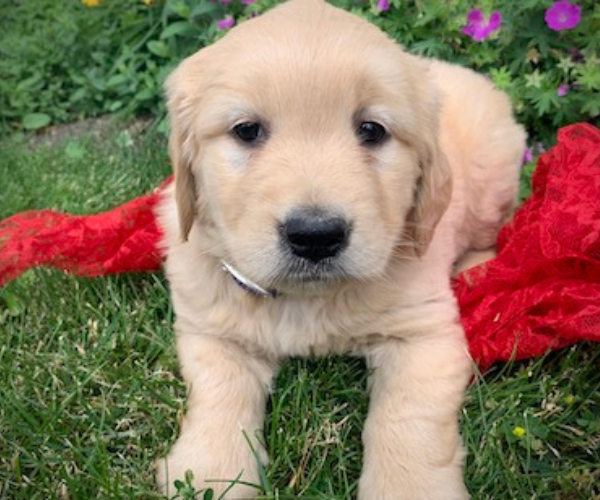 Healthy New York Puppies Guaranteed 
When you adopt a puppy through Allies Pet Corner, we provide you with a health guarantee showing that we stand behind the quality puppy provided to you at the time of adoption.
This guarantees their standard of care has been upheld and they have received all vaccinations to date.
Furthermore, we stand behind the health and happiness of our puppies and want to facilitate the safe adoption of each dog. We provide a guarantee for six months from the date of adoption for congenital health problems, and up to two weeks for viruses and diseases. 
Whether you are a new dog owner or a long-time dog lover, there's nothing worse than the uncertainty that comes with adopting a new pup. At Allies Pet Corner, however, we do our best to alleviate any concerns and match you with the right pup for your household. Your puppy may grow up into a loving adult and they'll be with you for many years to come. 
Why Choose a Puppy in New York?
The search for the right puppy can be exhausting, especially with so many options available in New York. 
Buying a puppy in New York is the right choice because it ensures the puppy is already accustomed to the local climate, and it makes connections to local veterinary offices easier, even in Syracuse. 
Once you have decided to stay local, however, how do you know which puppy breed is the right choice for your family, and which one might be incompatible? You can't go by looks, otherwise, you'd end up with all of them!
At Allies Pet Corner, we regularly have new puppies coming in from local litters, allowing you to see how they interact with other dogs and how they typically behave in a social setting.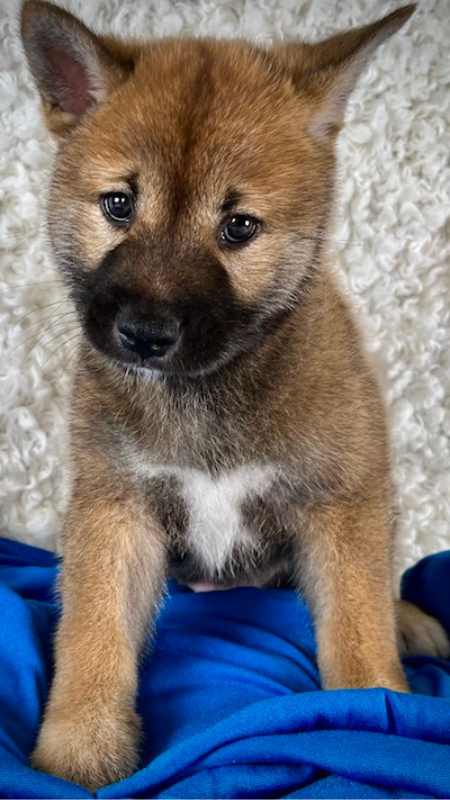 Puppies Supplied by Licensed Breeders 
New York is home to a wide range of reputable breeders that put a lot of care into the quality of life for both parents and puppies. Even with these standards, however, it takes a lot of work to find a reputable breeder who is caring for their puppies in the right way. 
At Allies Pet Corner, we only work with breeders who care for their dogs and provide the proper nutritional and enrichment needs that a developing young pup should have. These breeders are all local and are licensed by the state of New York to ensure they are following all regulatory requirements.
By bringing them to one location, we are helping you find the right puppy for your family, no matter the breed. From cocker spaniels to Labradoodles and mini dachshunds, we have a regular rotation of new puppies available for adoption every week.
It's never too late to enjoy the company of your loyal companion. A short drive from Syracuse, Allies Pet Corner is the top choice for many New York residents for helping connect them with ethically bred puppies from around the state.
Keep Your Puppy Healthy 
Once you take your puppy home, it's important to consider their needs as they grow. Puppies mature quickly into their adult sizes, much faster than first-time dog owners might expect. (1) Keeping your puppy happy and healthy before, during, and after these growing stages will strengthen their loyalty to the family and keep them energetic years after they've reached adulthood.
It's easy to get wrapped up in the excitement of buying new gear for a new dog. But just as human children outgrown their clothing, dogs quickly outgrow enclosures, collars, and beds.
Forbes
There are multiple facets to a puppy's health. One is their veterinary care, which is  standard for dog parents in Syracuse NY. Puppies must go in for regular check-ups and take proactive veterinary advice. Dietary needs are typically wrapped up in this as well.
Another facet of their health is their physical needs. Have they been getting enough activity, and have they been properly bathed and groomed lately?
Third, and just as important, dogs must be kept sociable and need to have adequate bonding time with you to stay happy. Just like in people, mental health is an important aspect of general health. 
Find Your Syracuse Puppy at Allie's Pet Corner 
A puppy is more than a gift or a pick-me-up when you're feeling sad. A puppy is a family member, and a real responsibility to keep healthy and happy.
Your puppy will make memories with you as they grow with you, always excited to go on walks and come along on the next car ride. They will get into mischief and try to sniff every fence post or fire hydrant, but more than anything, they are faithful companions who have an unlimited amount of unconditional love to provide. They can't wait for you to come back home so they can be near you. 
If this is the feeling you are looking for, then choose a puppy from Allie's Pet Corner today.
References:
Forbes, I'm a First-Time Dog Owner, and I Wish I Knew This, https://www.forbes.com/sites/jennifercalonia/2017/01/30/im-a-first-time-dog-owner-and-i-wish-i-knew-this/?sh=3f2b8366d8a8